The Timely stock app simplifies your day to day stock related tasks and puts a snapshot of your inventory at your fingertips. The Timely stock app is currently available for iOS devices and for the best experience, use it with an iphone.
The Timely stock app is available for Timely customers on the Build, Elevate & Innovate plans. Timely customers on the Basic plan and guest users may use Timely stock, but will be limited to 50 products, and no syncing.
In this guide:
1. Timely stock app for Build, Elevate & Innovate Timely customers

If your business is in one of above plans, you can login to the Timely stock app with your personal login, provided your Timely access includes Stock permissions. You will need both 'view' and 'edit' access to make use of all the features in Timely stock.
Any updates to stock levels made in the Timely stock app will automatically sync to your Timely account, so make sure you're happy with who in your team has stock permissions.
Helpguide: How to restrict staff access - Stock

2. Timely stock app for basic plan Timely customers
Timely's Basic plan does not include stock management features. If you are in basic plan you can still login to the Timely Stock app and use it for managing your retail and professional stock, however you will be limited to 50 products, and your data will not sync to your Timely account, it will be saved locally on your device.
To get the full functionality of the Timely stock app you will need to upgrade to an build or above Timely plan.
3. Timely stock app for guest users

If you are not a Timely customer, tap on 'Use as guest' option in the app landing page and fill your details to gain free access to the app. You will be able to manage up to 50 products with no syncing. All product data will be stored locally in the device.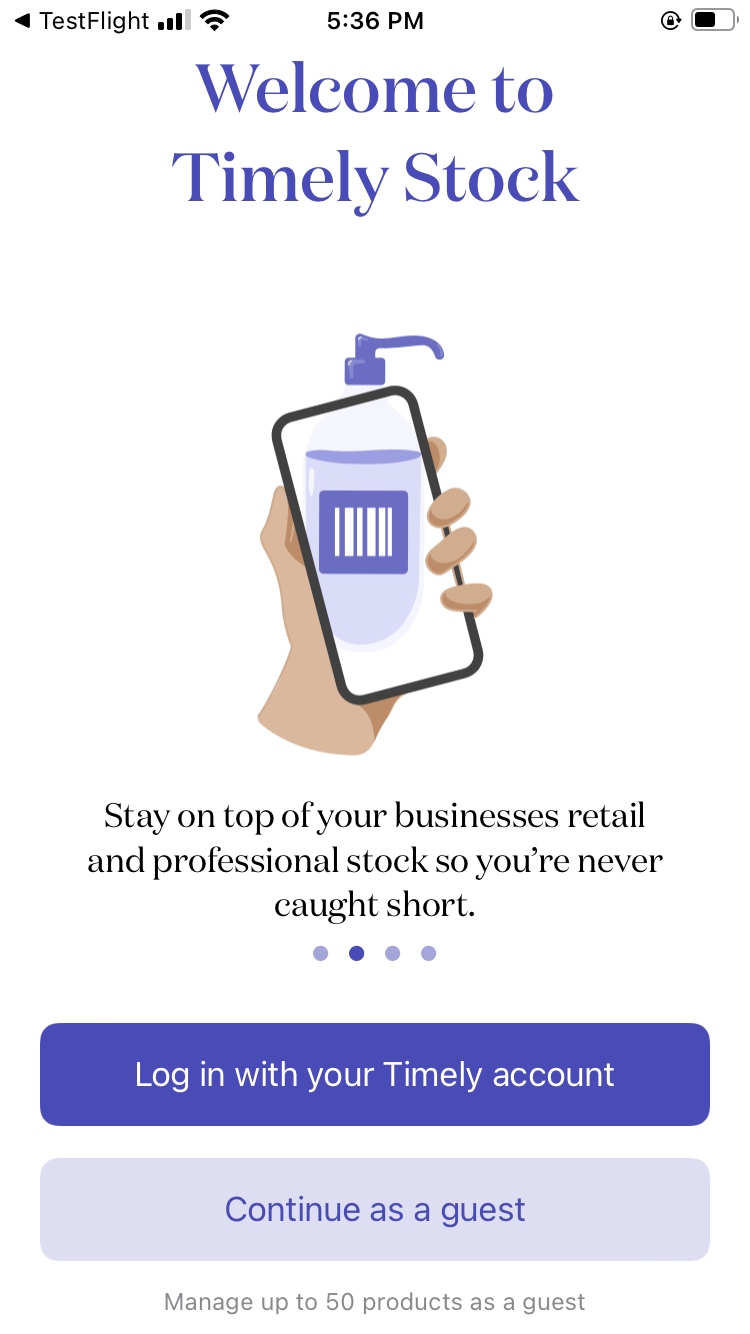 4. Using Timely Stock
Note: All syncing features are only available to Timely customers on the Elevate & Innovate plans
Once you login to the app, you will be able to see three tabs at the bottom of the screen - scanner, products and settings.
A. Selecting the right location in Timely stock
The Timely stock app works for one location at a time. You can change the location of the app by visiting the settings tab and clicking on the location as shown below.


B. Scanning a barcode using the Timely stock app scanner
Timely stock automatically turns your device into a barcode scanner. Just select 'Scanner' from the bottom of the screen and your camera will automatically turn on. You can then scan any standard barcode using your camera. Please note, you may need to grant Timely stock permission to use your camera the first time you do this.

If the product barcode you are scanning is already saved in Timely, the scan will load the product's details.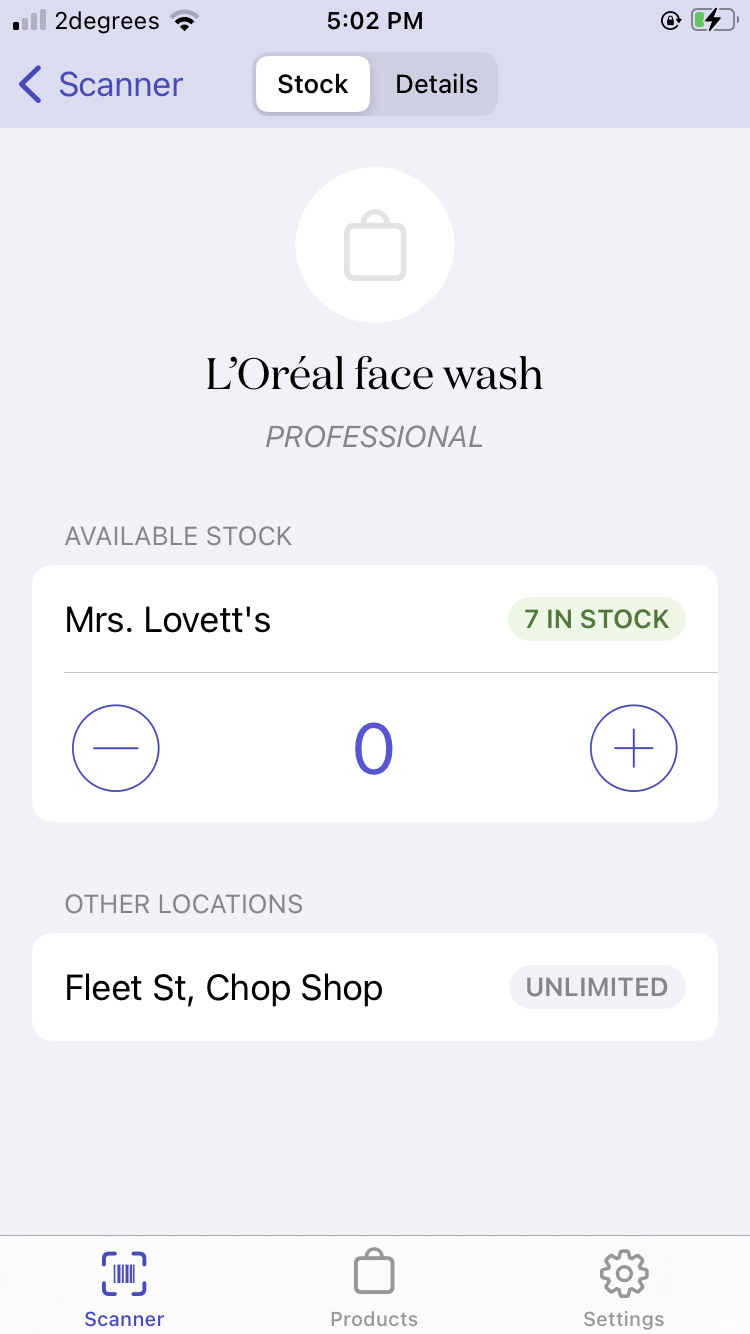 You can view a quick snapshot of the stock levels of that product in all your business locations and also update the stock levels for your current location.
Select 'Details' at the top of the screen to view all other product details such as retail price, cost price, alert levels, Tax etc. You can edit by tapping the 'edit' button on the top right corner.
C. Creating or linking a product using the barcode scanner
If the product barcode you are scanning is not saved in Timely, you will be given the option to create product, link barcode, or cancel.
Create Product - You can create a new product if it is not already listed in Timely. A form will open for you to enter all the product's information. The barcode field will be pre-populated for you.
Link barcode - If the scanned product already exists in Timely but it doesn't have a barcode added, you can select 'Link barcode.' This will open a search bar where you can and look for the product by typing the name. When you select the product, the barcode number will be added to it's Timely record.


D. Scanning multiple products to do a bulk stock level update

You can scan multiple products to create a list of products with the count to add or remove from the current stock levels. This function can be used to empty a used product bin or receive a stock order among many other uses.
Click on the +/- icon on the top right corner

Set up the 'bulk adjustment setup' by selecting whether the update is to retail or professional products, and select either decrease or increase stock levels as shown below. You can select the reason for the adjustment from the list of reasons provided.




Scan each product to add a single unit to the list. If the same product is scanned again, the count will increase by one unit. If the product doesn't have a barcode you can search the product by its name.

When your list is complete click 'done.' Your update will sync to Timely and your stock levels will be updated.
E. Creating a product without a barcode

Click on the '+' icon on the top right corner

The 'Creating product' will open, fill the product details in and click 'save'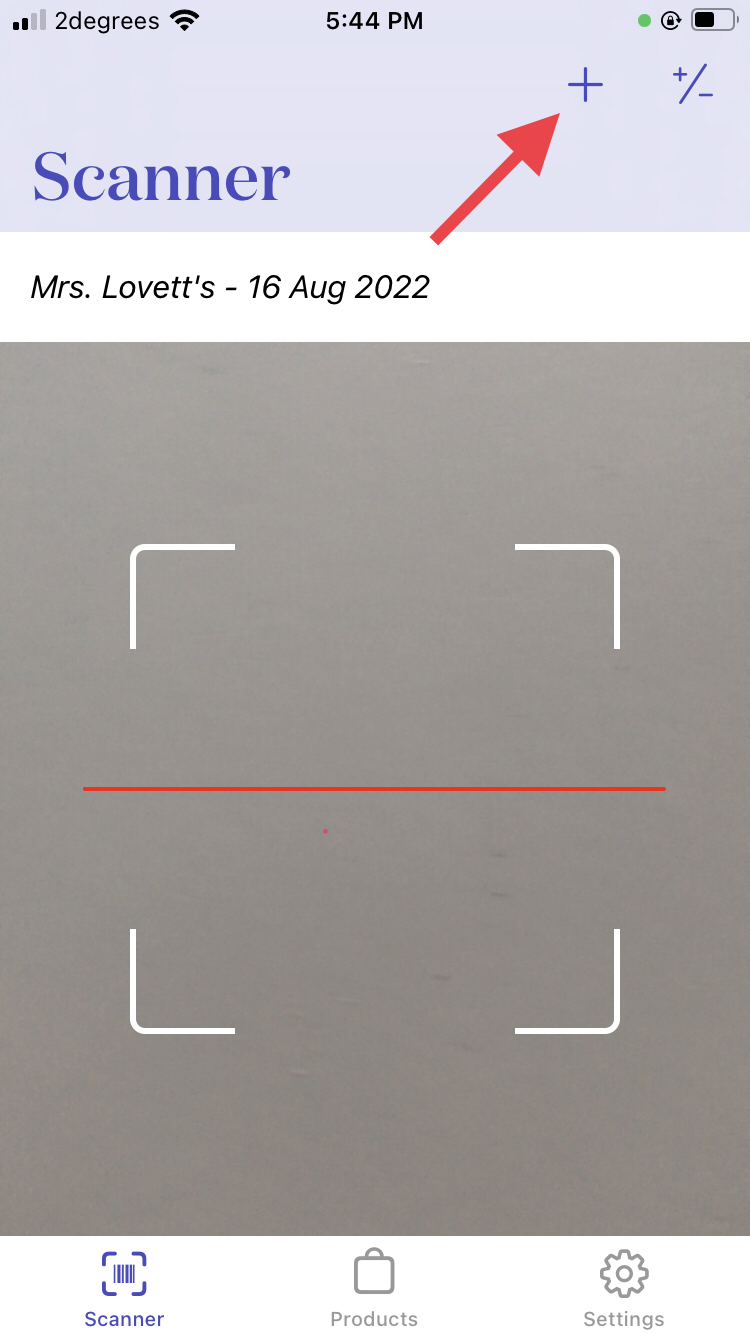 F. Searching, filtering and sorting product lists by product name
The 'Products' tab shows your whole inventory as a list including current stock levels. You can use the search bar at the top to find a particular product, or click on any product to view and update it's information.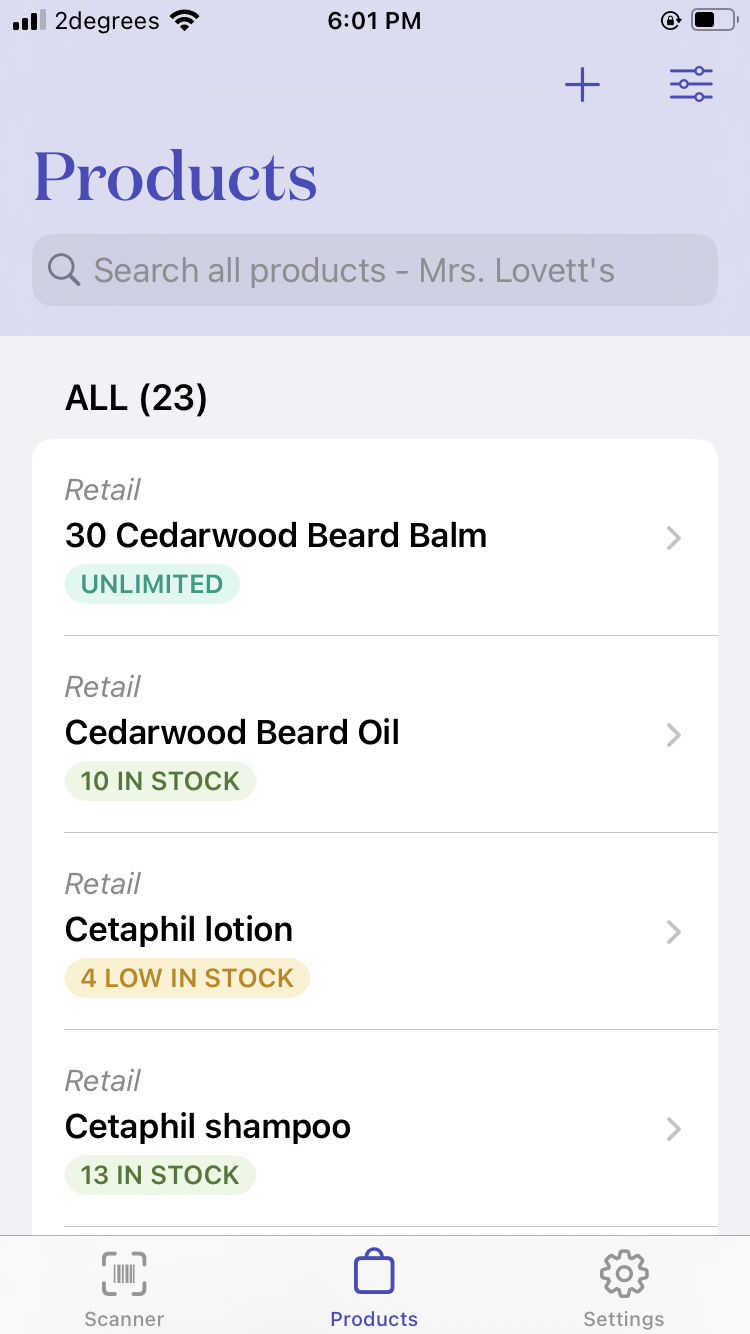 You can use the filters in the top right corner to filter products by retail, professional, low and out of stock statuses, or sort products by current stock level.