Why 2FA (also known as Multi Factor authentication)?
Cyber crime has increased up to 600% since the beginning of the pandemic! And the purpose of 2FA is to create an additional security layer to protect your customers against malicious activities that may impact their data and information within Timely.
To enable 2FA, your customers can follow these steps which can be found in this help guide.
If this is your first time logging into a business that has 2FA enabled, you will need to setup 2FA as follows:
Add in your trusted mobile number if it has not been pre-populated.

We will automatically send a secure 6-digit code to the trusted number.

If you have added in your number wrong you can click 'wrong number' to change it.

Enter the secure 6-digit code and verify.

If the code did not arrive on your phone, you can click 'send new code' to try again. Each code is only valid for 10 minutes.

2FA has now been verified and set up.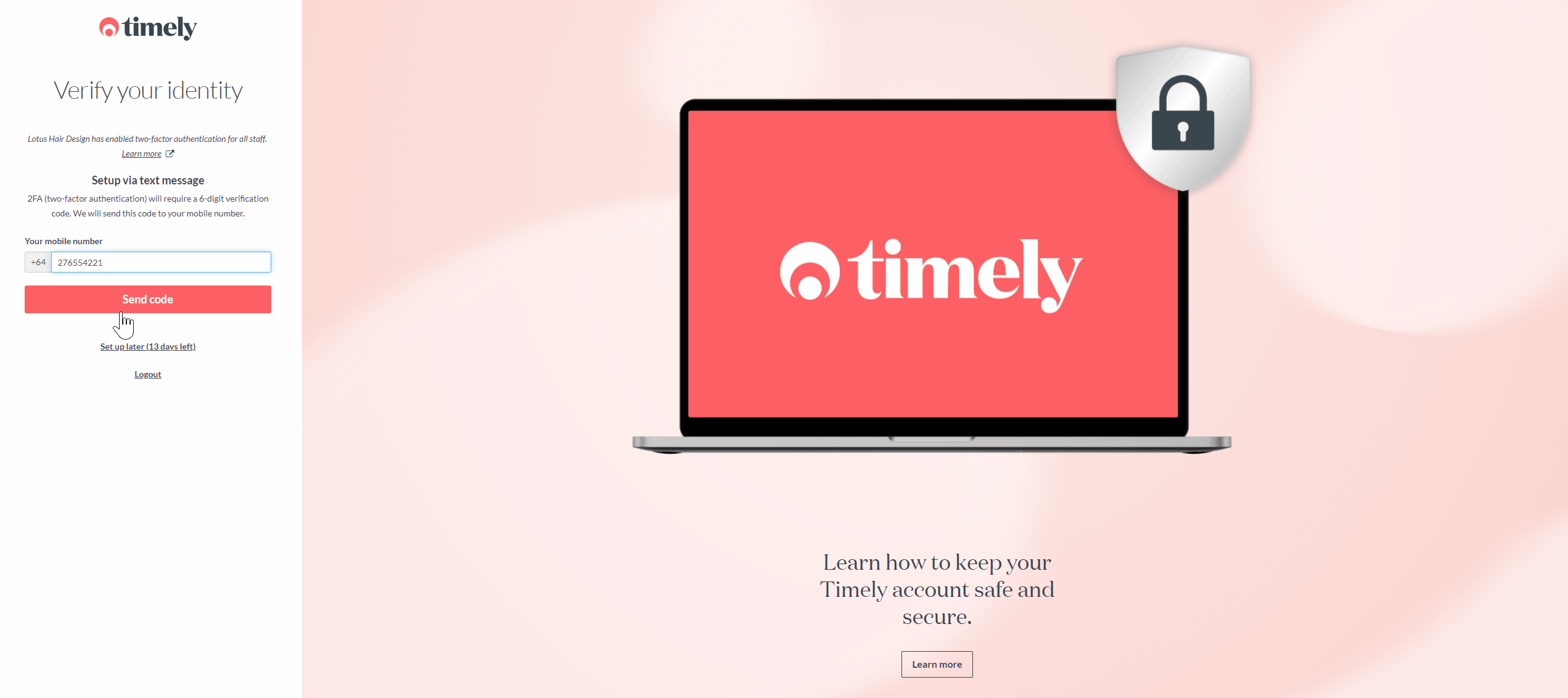 Note: You only need to set up your login once for each business with 2FA enabled, any subsequent login to your customers' account will require you to verify your 2FA access by entering a 6-digit code which is sent to your nominated mobile number.
Is your customer is feeling stuck with 2FA login, here is how you reset your customer's 2FA login
Login into your customer's account via the Reseller portal

Go to staff access.

Click on 'Reset 2FA' for the owner.

A modal will appear asking you to confirm.

Click 'Reset'.

A reset status tag will appear on the staff details. This will update when 2FA has been successfully reset.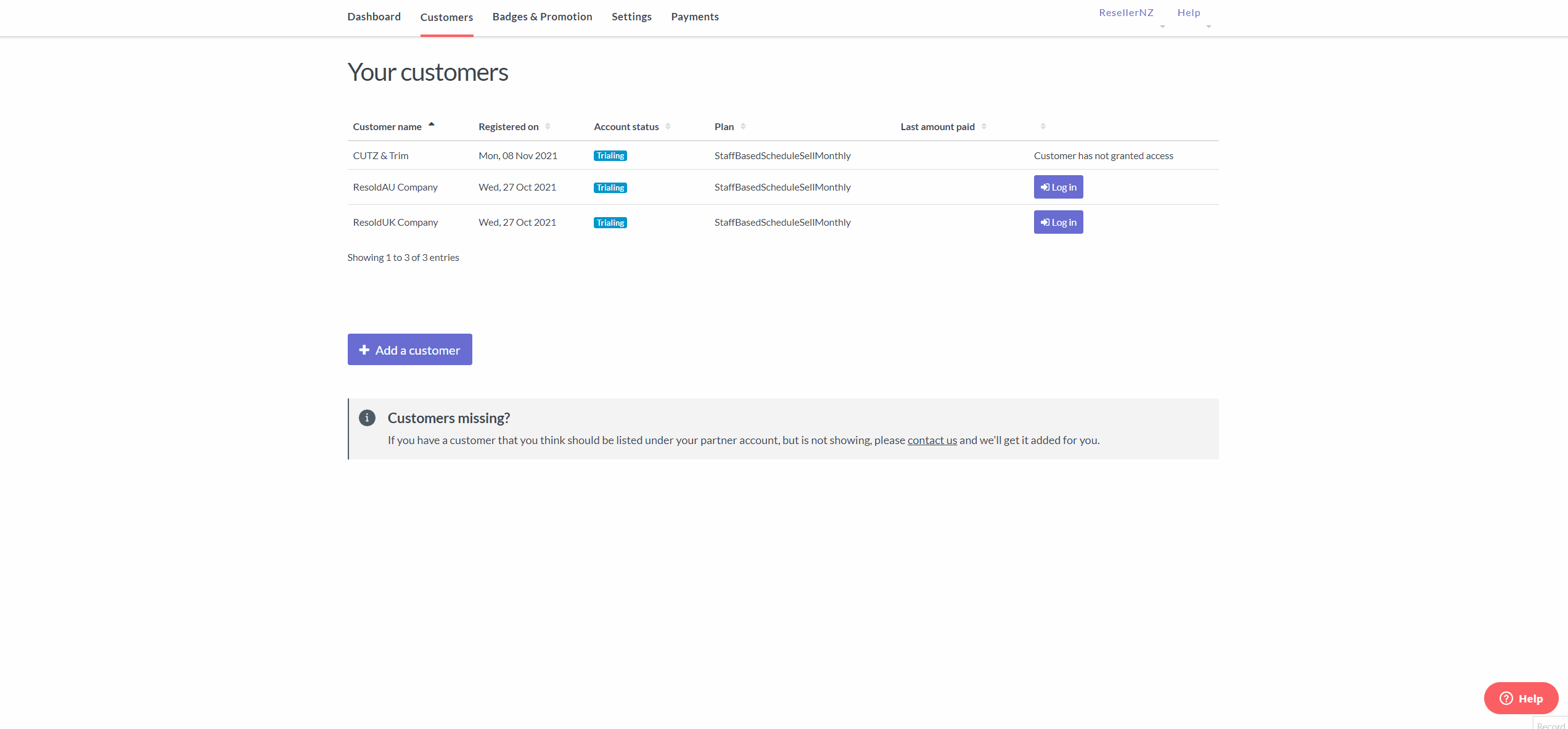 Are you feeling stuck with your 2FA login
If you are feeling stuck, please contact our friendly support team, [email protected] for assistance.