TimelyPay is Timely's very own payment gateway which allows you to take payments from clients through online bookings, gift vouchers and online invoices, but also has extra functionality such as card capture and cardless check out! Not to mention that it's got some of the best rates available.
TimelyPay has some amazing features to help give your clients the best in salon experience as well as saving you time
If you'd like to find out how to get started click here: Getting Started with TimelyPay
Saved cards
Firstly your client can save their cards to their Timely account to make online bookings and payments quick and easy. Plus when they agree that you can charge their cards for future payments you can protect your business by using the No-Show Protection feature and use our Cardless Checkout too (more on those below)
Additional Information: You cannot add cards for your client but you can remove them from their account
Set this up in Timely: Setup > Online payments
For more information see our help guide: Storing Cards
Card Capture
The easiest way to make sure that clients save their card for cardless checkout and the cancellation fees, is to enable card capture. Turning card capture on will require clients to save their card and agree to your cancelation policy before their can make a booking or payment online with your business. They will need to save their card in online booking even if no deposit is being paid.
To activate the Card Capture setting, go to Setup > Online Payments then click the box that says 'Activate card capture'.
How card capture works
During Online Booking or when making a payment online, your client will be prompted to log in using their mobile number. This is how we confirm their identity.
The client will be required to enter their card details and click a box named 'Save card for future payments'. This will save the client's card to Timely, and capture the client's consent to charge their card for future payments. The client will need to enter their card to make a booking, even if you don't require any deposit to be taken. If no deposit is required, the card will not be charged.
Logged in clients will be able to use their saved cards online the next time they need to make a payment with you.
Card capture options
You can now choose whether to allow your clients to bypass the client login or not under the Online Booking section of Timely. If you choose to force them to login and you have card capture enabled they will have to save their card to make a booking. If you choose to make client login optional and have card capture saved the following rules will apply:


Here you will see when the card capture is mandatory, optional or not available. If it is not available when clients are making payments online they can still add their card via the "My Cards" section of the Client Login
For more information see our help guide: Card capture
Set this up in Timely: Setup > Online payments
Cardless Checkout
Cardless checkout is the newest feature to TimelyPay!If your client has saved a card to their account you will have the option of charging that card in the salon when you checkout the sale, in a post-covid world this contactless payment means your client is spending less time in your business and often is likely to spend more when they're not handing their card or cash over to you
If you are using Cardless Checkout you do not need to use another card payment at all, so if you are using your EFTPOS/Card machine click "Other Payment Types" to register the sale and prevent your client being charged twice
Additional Information: If you need to process a payment when the client is not in the salon, such as a product payment where you would normally send a payment link, you can do this instantly so there is no extra admin for you!
Set this up in Timely: Setup > Online payments
For more information see our help guide: Cardless Checkout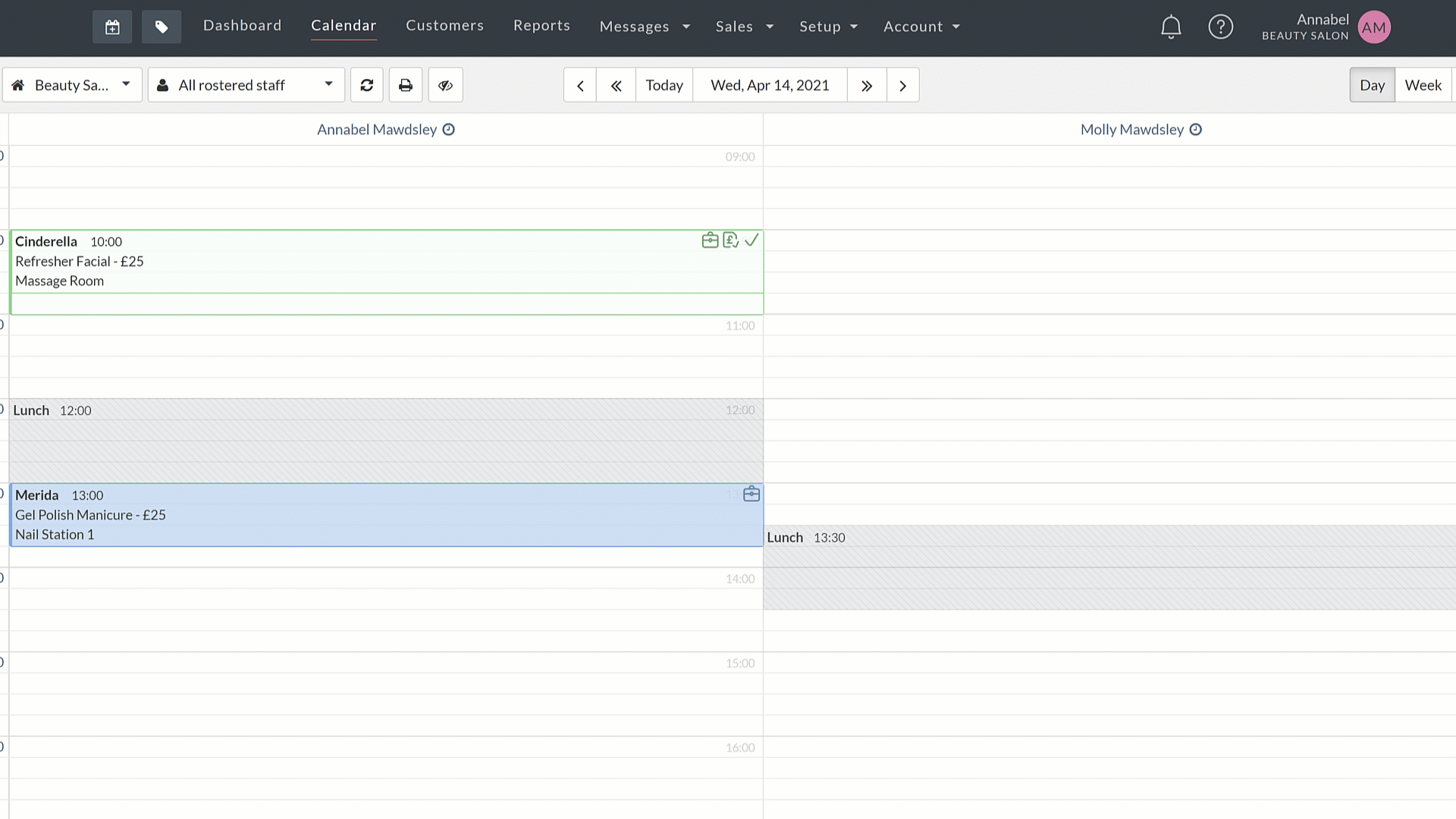 Cancellation Fees
By charging cancellation fees you can protect your business against last minute cancellations and no shows; you can charge a client's saved card for your cancellation or no-show fee if they don't give you enough notice.
To get this setup go to "Setup" and then "Online Payments" - you will only be able to use this setting if you are not taking online deposits/payments.
Additional Information: this SMS is taken from your SMS allowance.
Set this up in Timely: Setup > Online payments
For more information see our help guide: Revenue Protection with TimelyPay