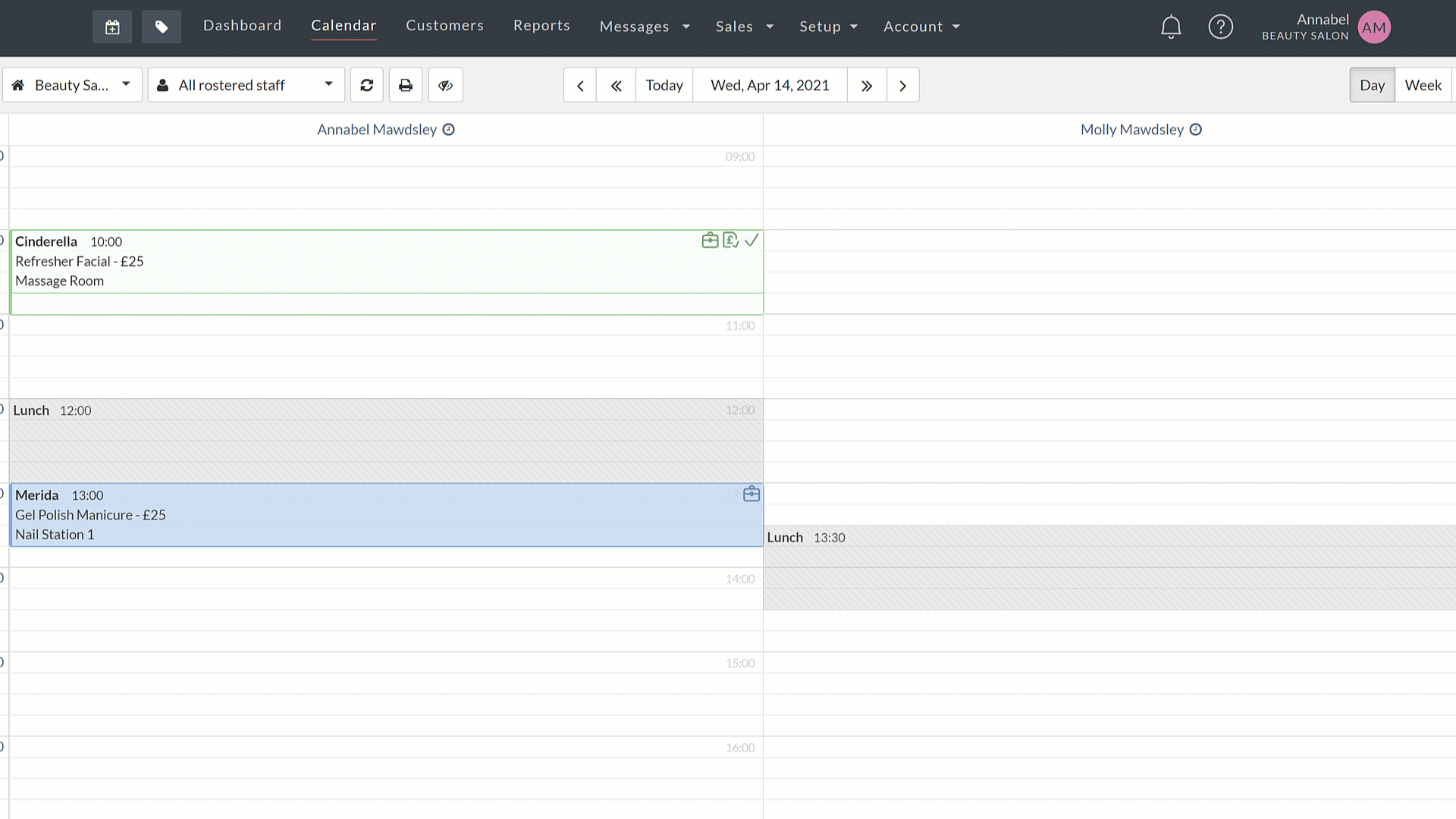 TimelyPay now allows you to take payments from client's saved cards at checkout. Any client who has saved a card will automatically have it added as a payment type at checkout, this makes 'cardless checkout' the easiest and cleanest way for your clients to pay for their appointment!
You can encourage more clients to save their card with you by enabling card capture. Card capture will require clients to save their card into Timely when they book or pay with you online. Card capture has been proven to increase the number of bookings you'll receive online, plus it helps protect your business by protecting against no shows, and offers an incredible client experience that will make every client feel like a VIP.
How to check out a client with Cardless Checkout
Once your clients start saving their cards, you will see new a payment type called Saved cards appear as an option when you are processing a sale. You will be able to select the client's saved card to charge against the sale.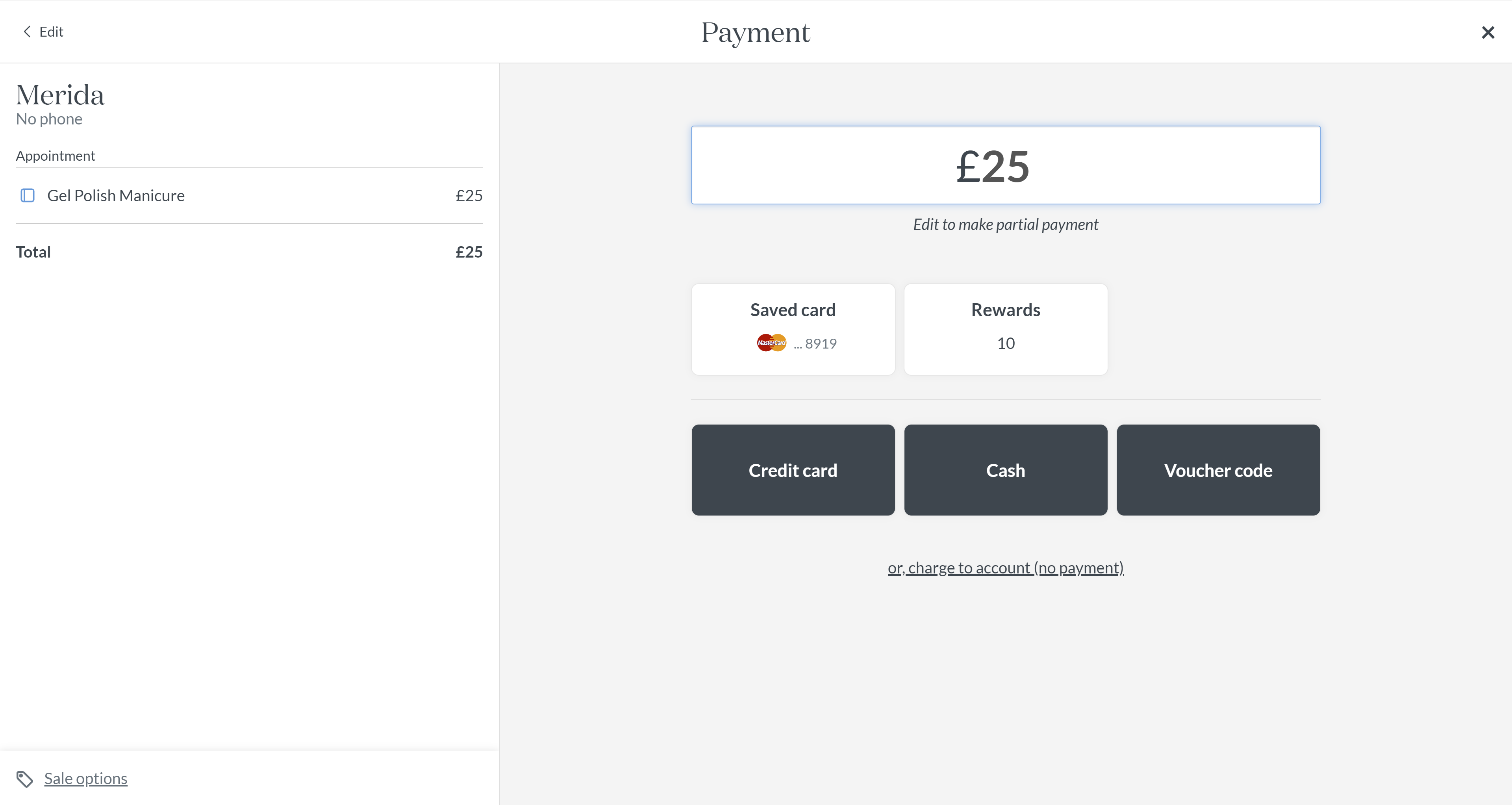 If you'd like to pay by a different method, just click one of the other payment methods to use any of your other configured payment types.
If you'd like to use a saved card for a part payment, just adjust the amount that you would like to charge in the box that says 'Enter amount'.
If the payment has been declined due to an error with the card, on top of the page you will see what payment error occurred, so that you can fix it and process the payment again.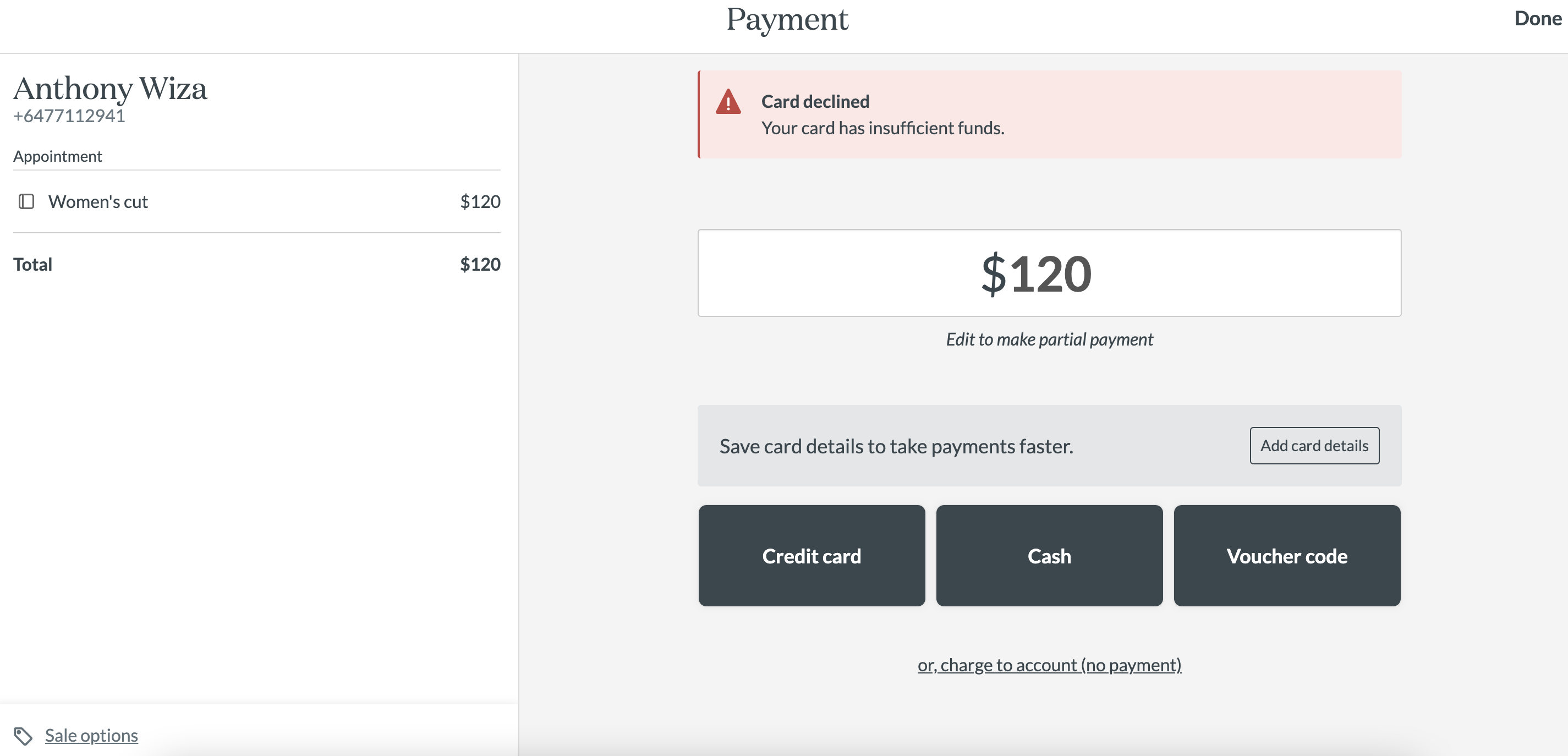 How to encourage clients to save their card
The easiest way to make sure that clients save their card for cardless checkout, is to enable card capture. Turning card capture on will require clients to save their card and agree to your cancellation policy before their can make a booking or payment online with your business. They will need to save their card in online booking even if no deposit is being paid.
To activate the Card Capture setting, go to Setup > Online Payments then click the box that says 'Activate card capture'.
Alternatively, you can ask clients to save their card by logging into your system and adding one to 'My Cards'. You can direct clients to login using your client login links. Learn more about adding and managing cards in 'My Cards' here.
How card capture works for clients
During Online Booking or when making a payment online, your client will be prompted to log in using their mobile number. This is how we confirm their identity. You can now force client login under the Online Booking settings
The client will be required to enter their card details and click a box named 'Save card for future payments'. This will save the client's card to Timely, and capture the client's consent to charge their card for future payments. The client will need to enter their card to make a booking, even if you don't require any deposit to be taken. If no deposit is required, the card will not be charged.
For more examples please see the table below
4. Logged in clients will be able to use their saved cards online the next time they need to make a payment with you.
Card Capture Options
You can now choose whether to allow your clients to bypass the client login or not under the Online Booking section of Timely. If you choose to force them to login and you have card capture enabled they will have to save their card to make a booking. If you choose to make client login optional and have card capture saved the following rules will apply:


Here you will see when the card capture is mandatory, optional or not available. If it is not available when clients are making payments online they can still add their card via the "My Cards" section of the Client Login
How can you manage saved cards
Your clients' saved cards will be shown under the Customers page of your Timely app. On this page, you can see how many cards are saved against that client and remove a card on their behalf.
To learn more about storing cards on TimelyPay, check this help article.
Current restrictions to Cardless Checkout
How can you capture cards from offline bookings?
You can save cards via the client file for all offline bookings, this guide will help you do this: Saving Credit Card Details In-Store with TimelyPay
Can you charge saved cards for no-show/cancellation fees?
You can now charge saved cards for no-show/cancellation fees as long as you are NOT taking deposits. To prevent over-charging you can only take deposits upfront OR charge cancellation fees. This guide will show you how: Revenue Protection with TimelyPay
What happens if a saved card does not have sufficient balance?
We will prompt the staff member to send an online payment link to the client or select another payment method instead if the payment fails.
Can I use Cardless Checkout on the iOS app?
Yes you can now use cardless checkout on the iOS app. For more information see our help guide Raise a sale for an appointment (iOS)