Selling your retail products is easy with Timely, it lets your clients support you, helps you generate income AND you can do it while you're stuck at home.
Do you know who else is stuck at home? Your clients!
They need social interaction more than ever and a more personalised sales experience is much more motivating, rather than just sending them to a web page.
To sell products to your customers, follow the tips and instructions in this guide:
Promote your products on social media and via email

It's time to sell, sell and sell! What do your products do? What results will they get your clients? What clients are best suited to use this product? What does the brand stand for? E.g. cruelty-free, vegan friendly or packaging made out of recycled materials?
We recommend going on camera and talking about your products as when you put yourself out there it encourages your clients to support you. However, if you're camera shy and you cant convince a staff member, post photos of your products and give them really good descriptions.
Instagram: With Instagram, you can post photos, videos, go live, post long videos on IGTV and post stories. This gives you multiple ways that you can sell your products.
Facebook: With Facebook you can post videos, photos and add to your story. As Facebook is one of the most popular communication platforms in the world, you better not forget to promote your products on here too!
Mailchimp: If you have Mailchimp set up already, or you take online bookings and therefore have your client's email addresses, you can use MailChimp send an email campaign. Get started with Mailchimp by clicking here to view our setting up guides.
Send an SMS campaign to your clients

There's this great saying "You don't ask, you don't get". It's time to ask your clients to support you and ask them to buy products from you. You know their needs well and can recommend products specifically for them and their goals.
Here's an example template:
"Hey everyone, it's <ADD YOU BUSINESS NAME> here. As you'll know, we have had to temporarily close our doors due to COVID-19. We are still selling our retail products and would love to help you survive this lockdown with great skin. If you are interested but are unsure of which products are best suited to your goals, please reply to this SMS and we will give you a call to match you with the right products. :)"
To send an SMS campaign,
Organise your payments

With Timely you can raise a sale for the products and email this straight to the client. If you have online payments set up then the client can pay from a link in the email, otherwise, you can add your bank account details to your invoice. Easy!
Make sure that you've set up your invoices. If you haven't click here.
To have clients pay online with their credit/debit card, follow this guide.
To have clients pay by bank transfer, add payment information to your invoices. You can also add it to your message when you send the invoice.
Raise a sale, take payment, and ship it!
1. Raise a sale in Timely and add the products that the customer would like to purchase.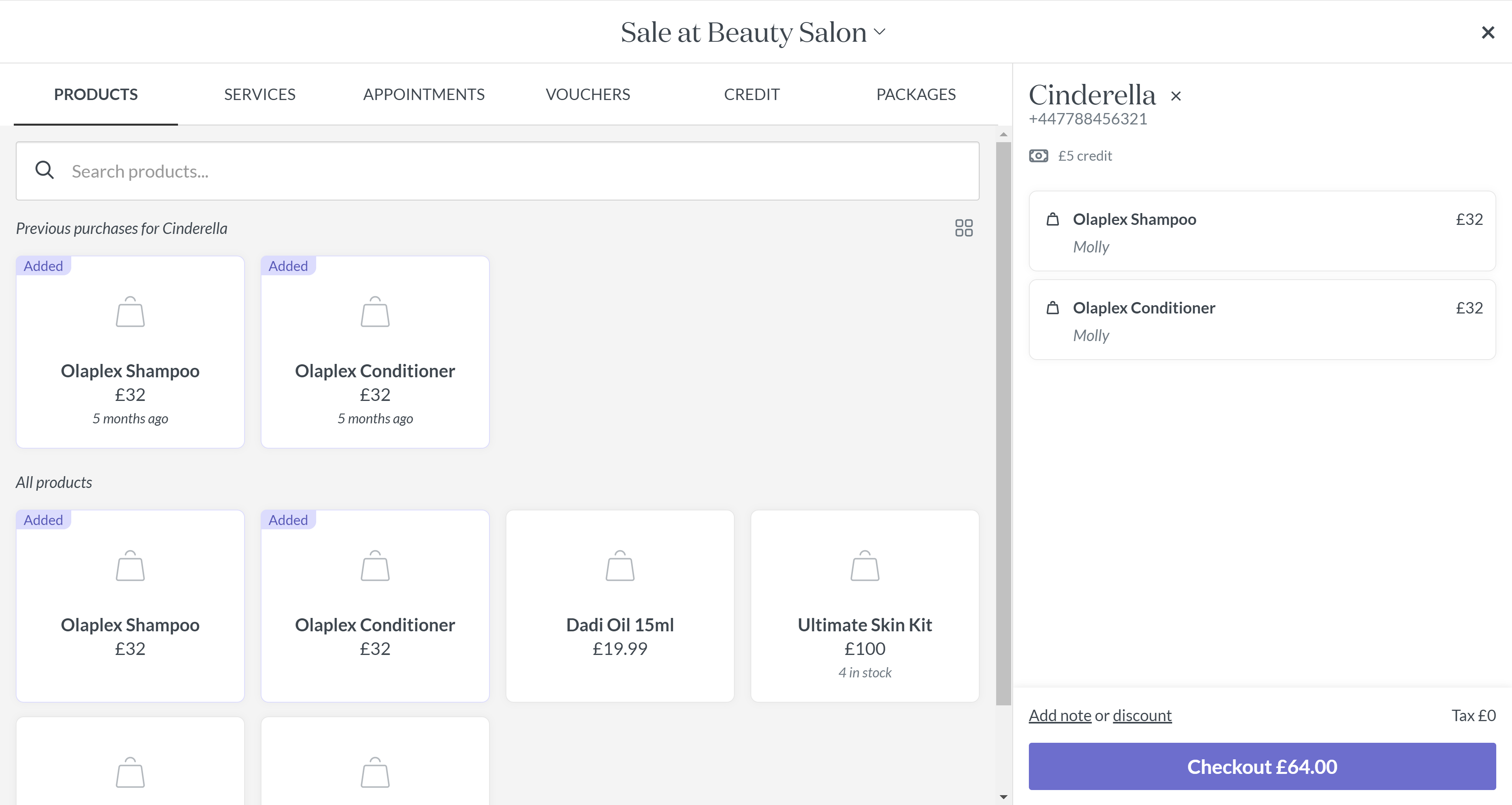 2. Next click Charge to Account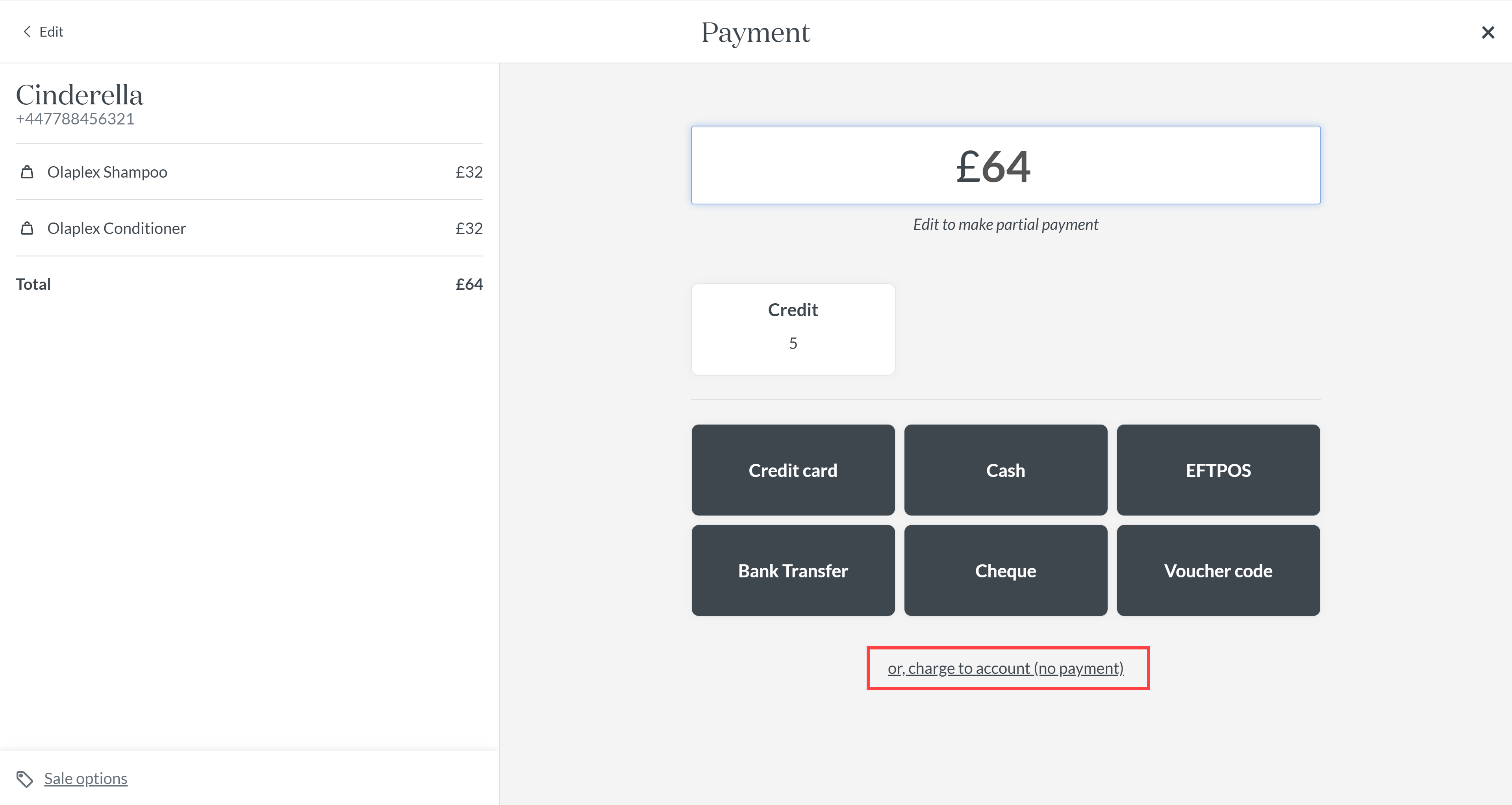 If you have online payments set up, request online payment. Otherwise, email the invoice.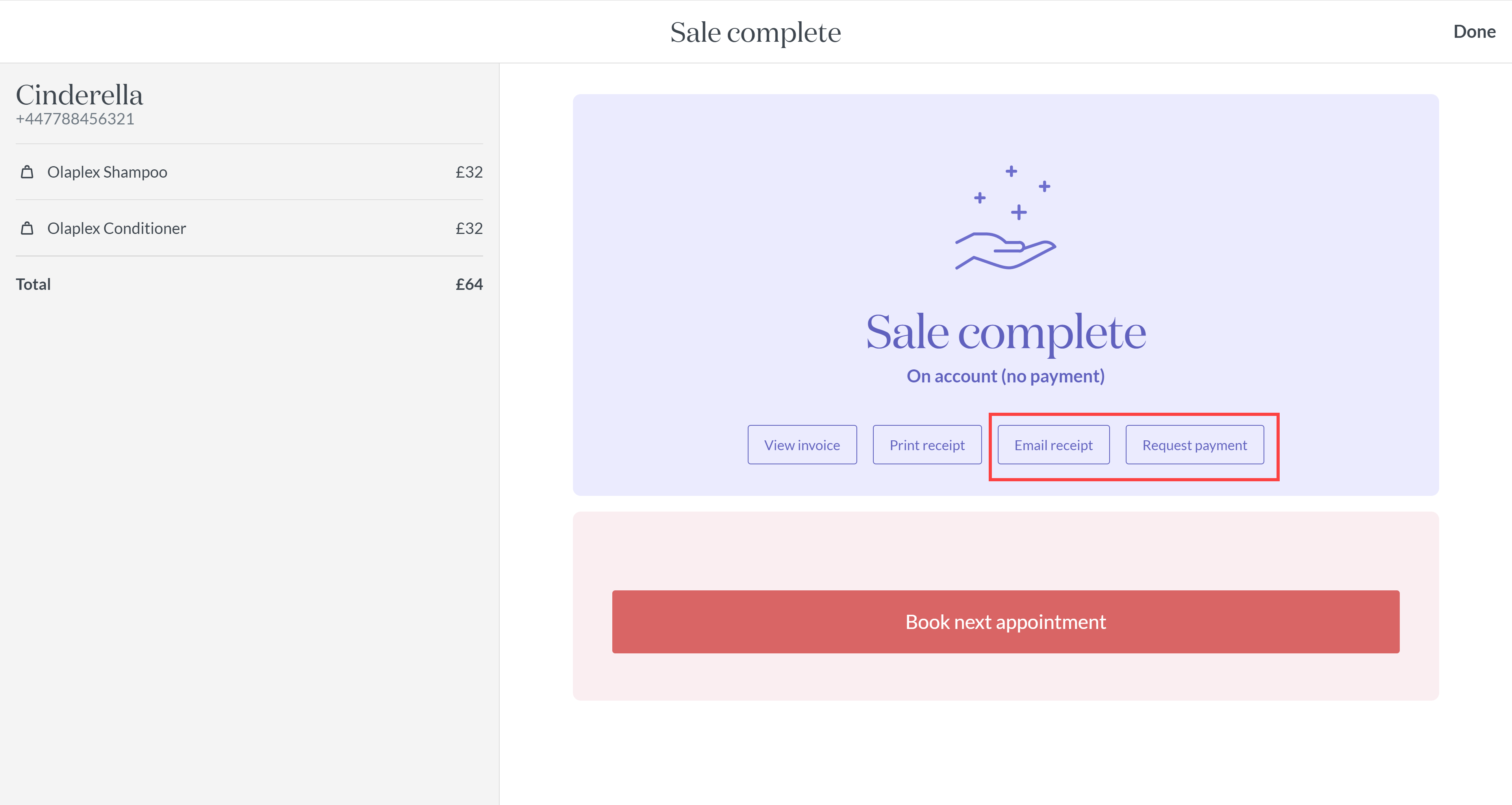 For each option, you can add a message for the customer. You can even send the payment link directly to the customer if you're already talking to them. That link will work from anywhere like Facebook or Instagram messenger and SMS.
4. The client will be able to pay online or bank transfer
5. Now that you've got your payment, it's time to ship off that product and make your clients day!