Timely makes it easy for your customers to book with you online. Once your services, staff and locations are set up then by default they are available to be booked online.
The next step is for you to provide ways for your customers to find your business and find a quick and simple way to book online with you. Timely gives you some awesome options for this:
Booking buttons

Timely provides a range of different HTML buttons that you can embed on your website. These open the online booking process when clicked. You can use the default Timely buttons, or use your own button image:
Booking widget
The Timely booking widget embeds the booking process onto your webpage, making it straightforward for customers to book online.
Mini-website
Timely offers all users a free mini-website. It is called a mini-website because it is a simple, out-of-the box solution for businesses without websites.
Content for the website is added automatically as you set your Timely account up.
For example, as you add business details, location hours, staff information, services, etc. the mini-website will grab and present this information in a simple yet stylish website.
Learn more. Check out our How to set up your mini website guide for more information.
Booking links
If you're after more simple links (rather than buttons) for online bookings, these are found by heading to Setup > Booking buttons and selecting the Book now link option.
Tip: These are perfect for including in MailChimp email campaigns, or in your email signature!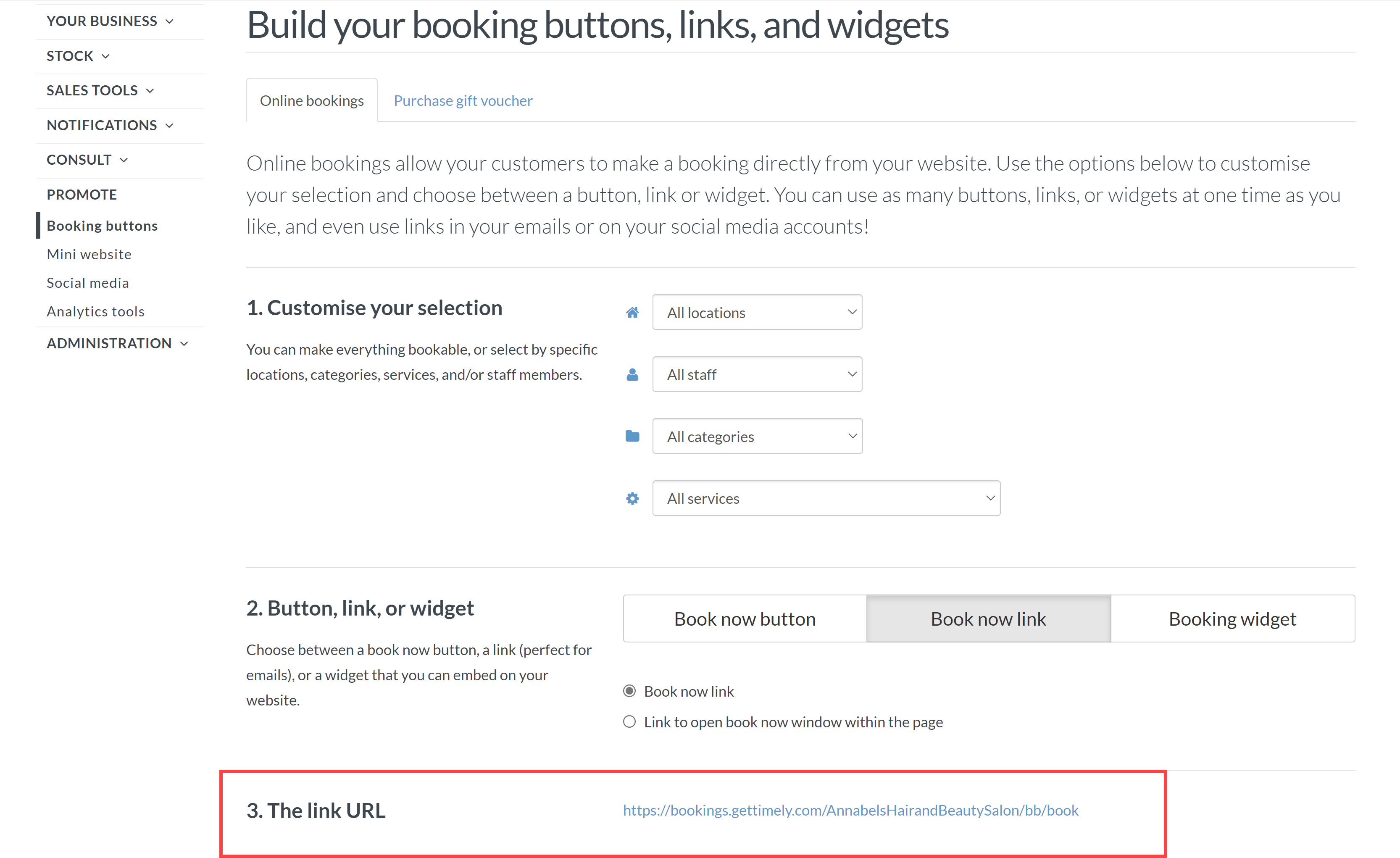 Facebook app

Timely provides an app to be used with Facebook business pages which means your customers can book in straight from your Facebook page! Cool eh!?
Learn more. Check out our Adding Timely to your Facebook Page guide for more information.