We've put a lot of time and effort into making Timely super simple and easy to use - so you can spend more time and energy working with your customers, not figuring out how your account works.
In this guide, we're going to show how to get help if you're stuck or need a little something extra.
Getting help in your account

Need a hand or caught in a fix? Help is a few clicks away!
Head to Help in the top right corner and choose Contact support from the options: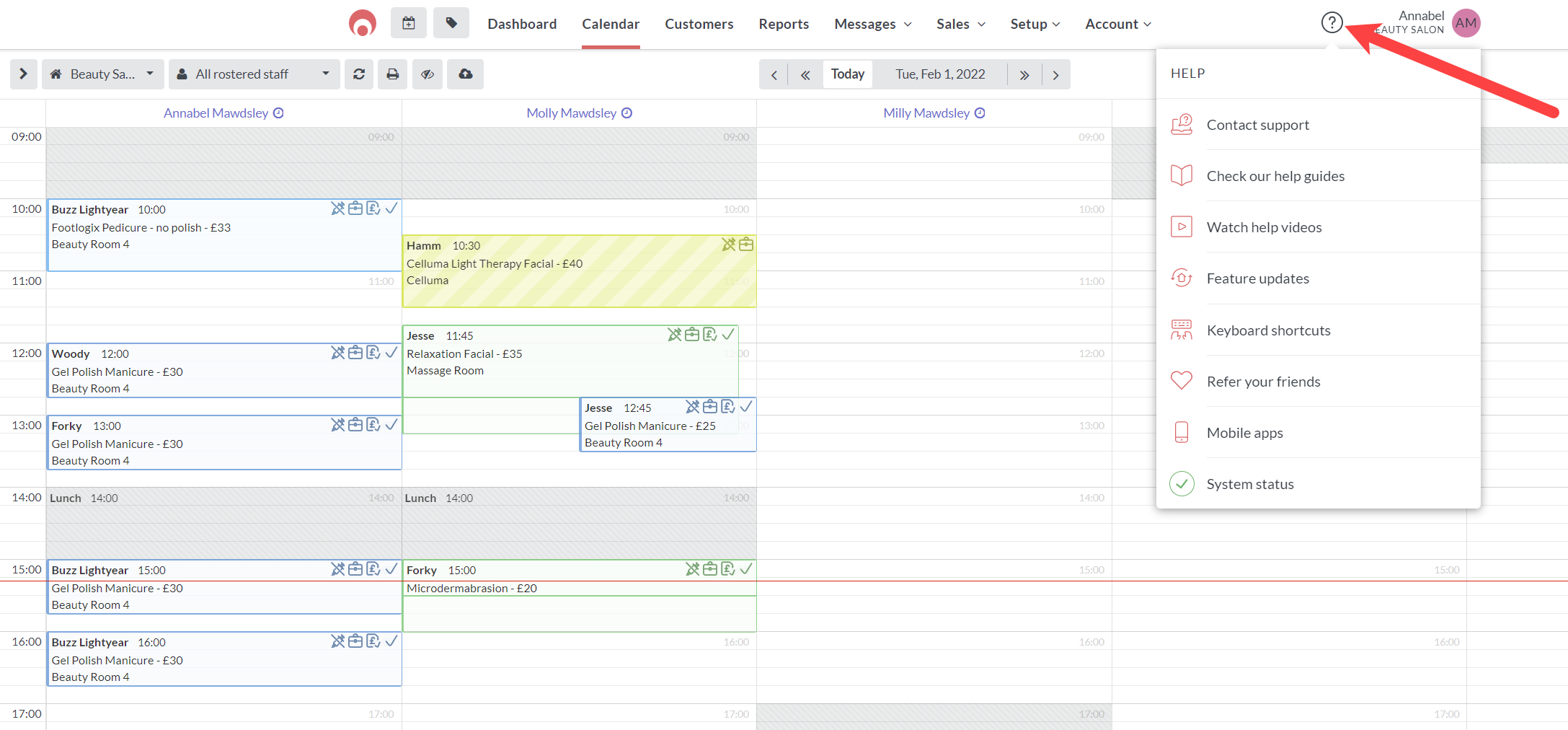 This will pop up a search bar, where you can search for a topic, question or feature. When you're ready click the search icon to search for any results: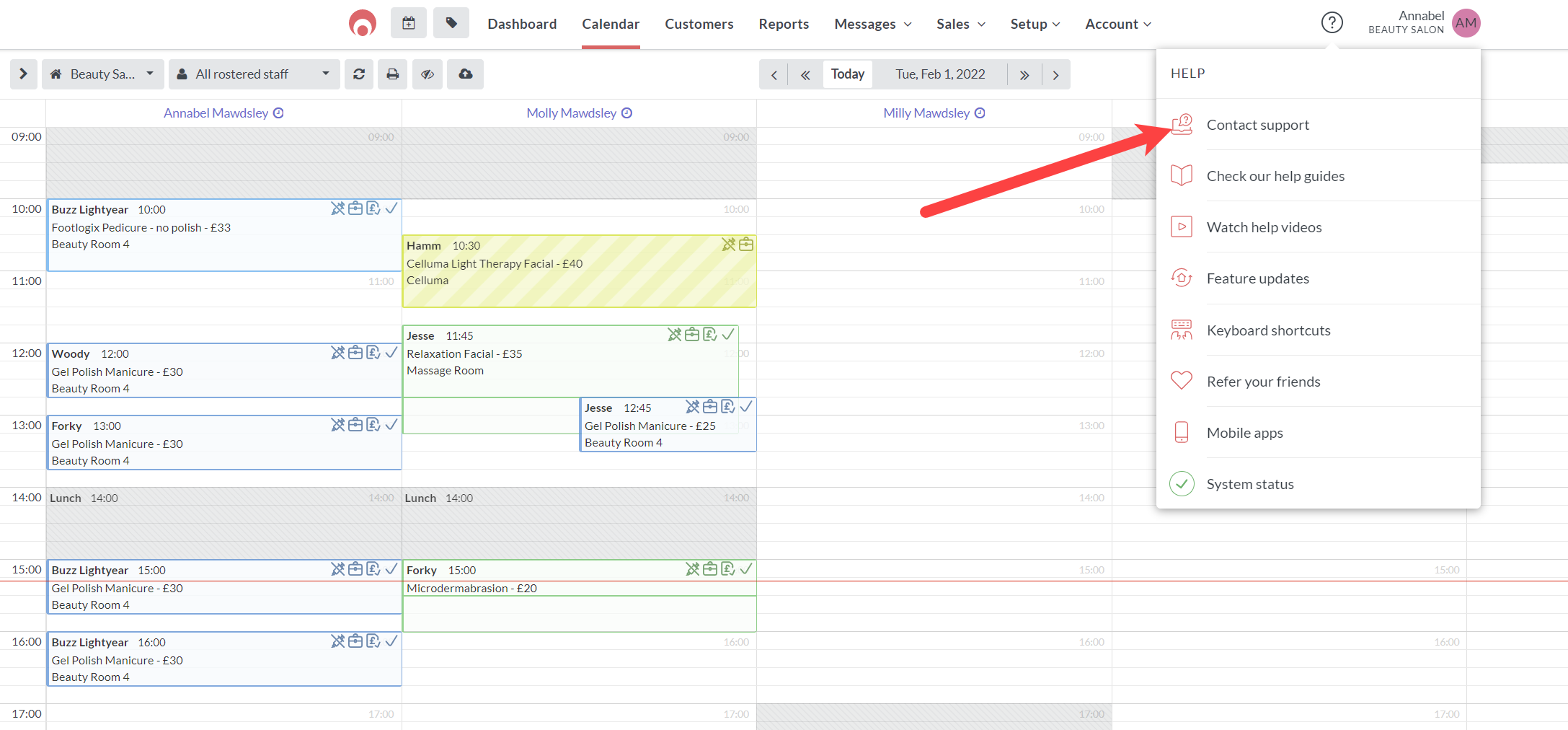 We'll show you a list of matching results and you can click to view the guide right there, without having to leave the page. Click the expand symbol to open the guide in another page: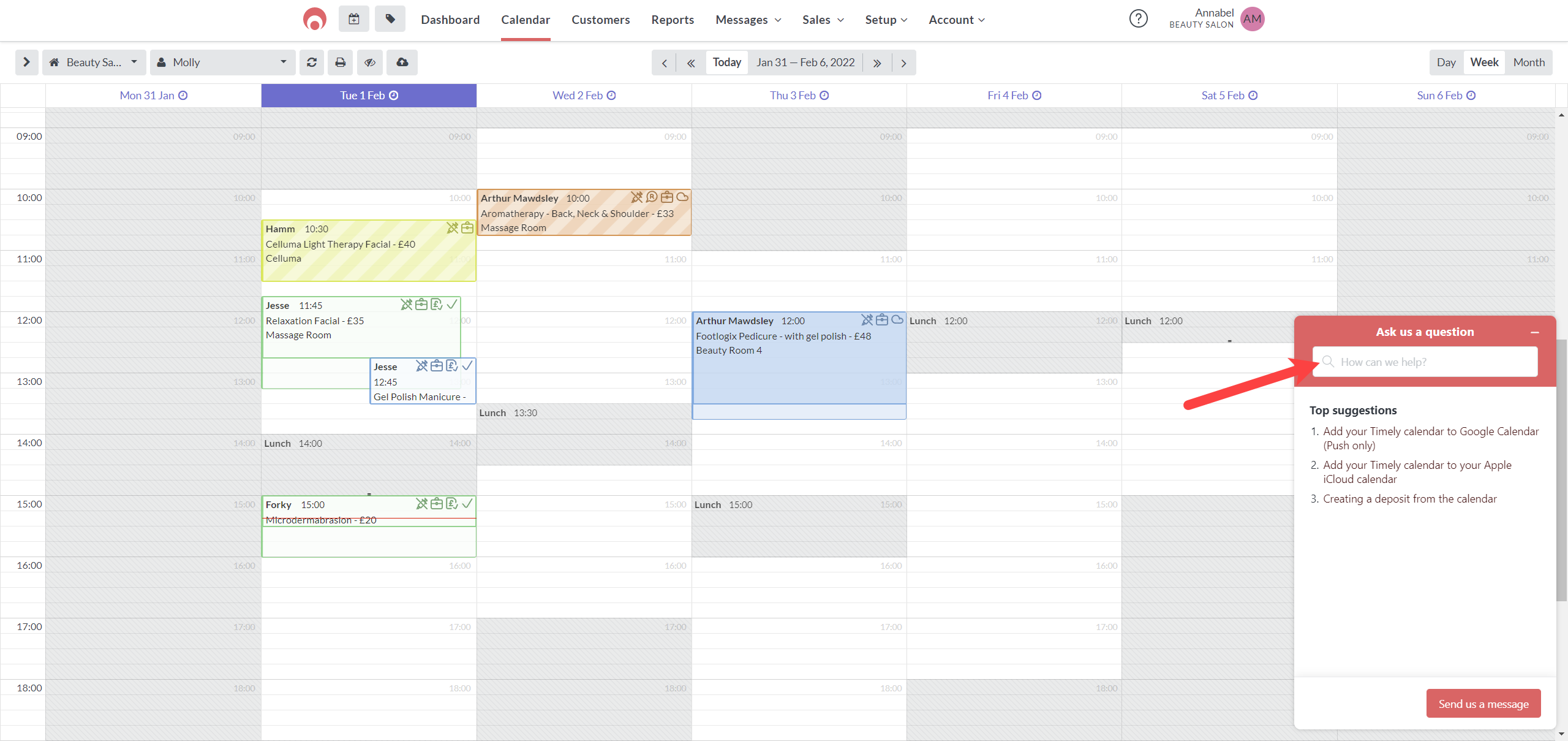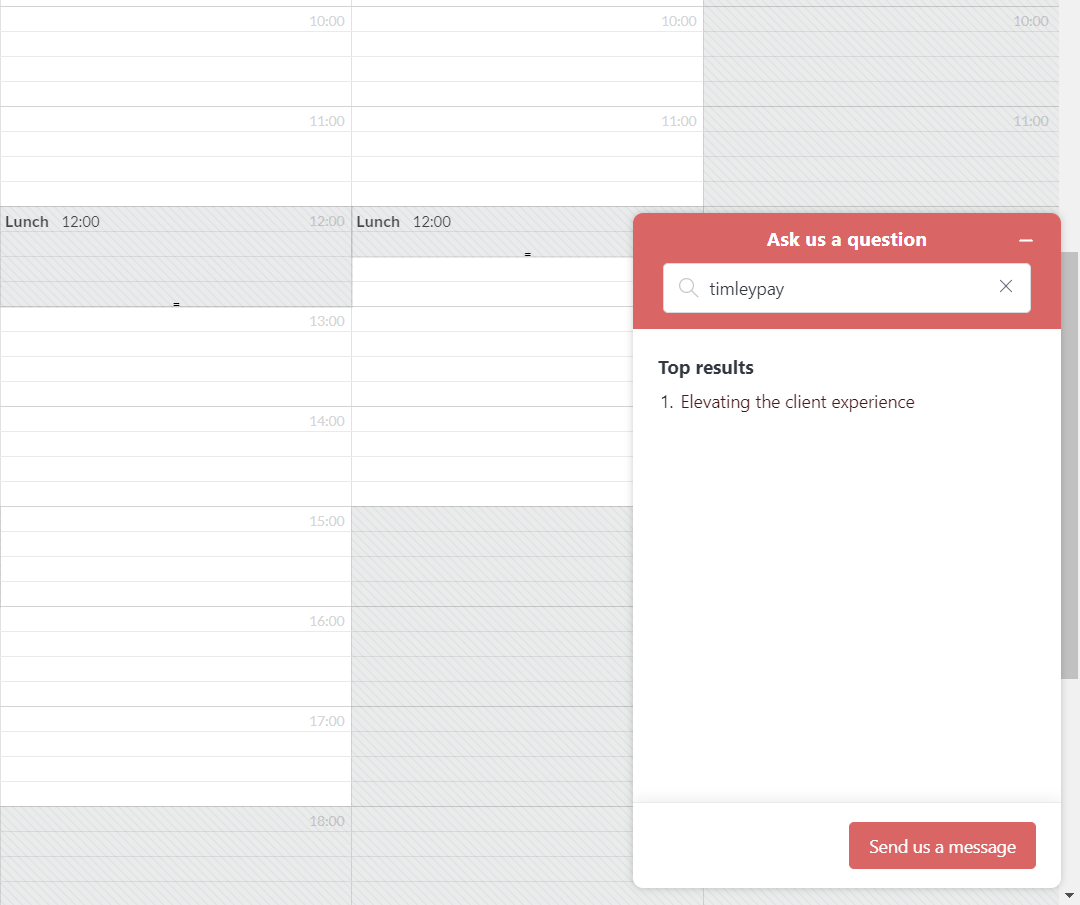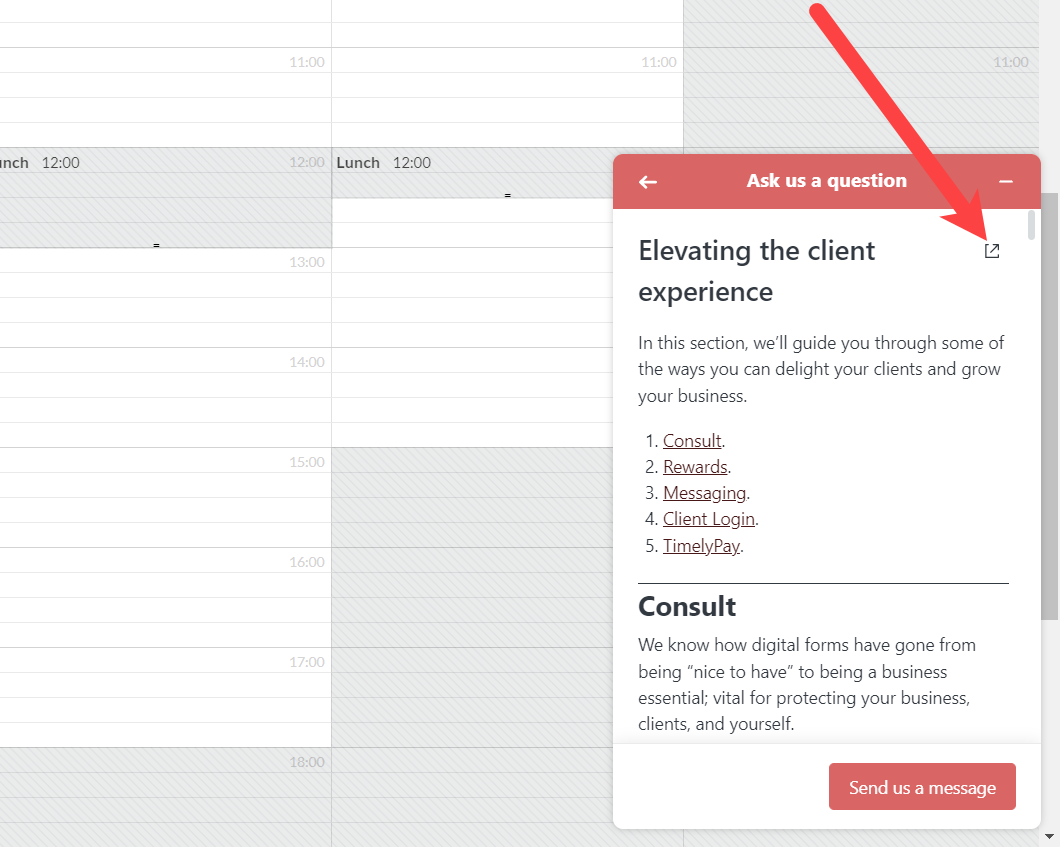 If your question wasn't answered, or you need to get in touch with us to clarify something further, you can click the Send a message button to contact our support team: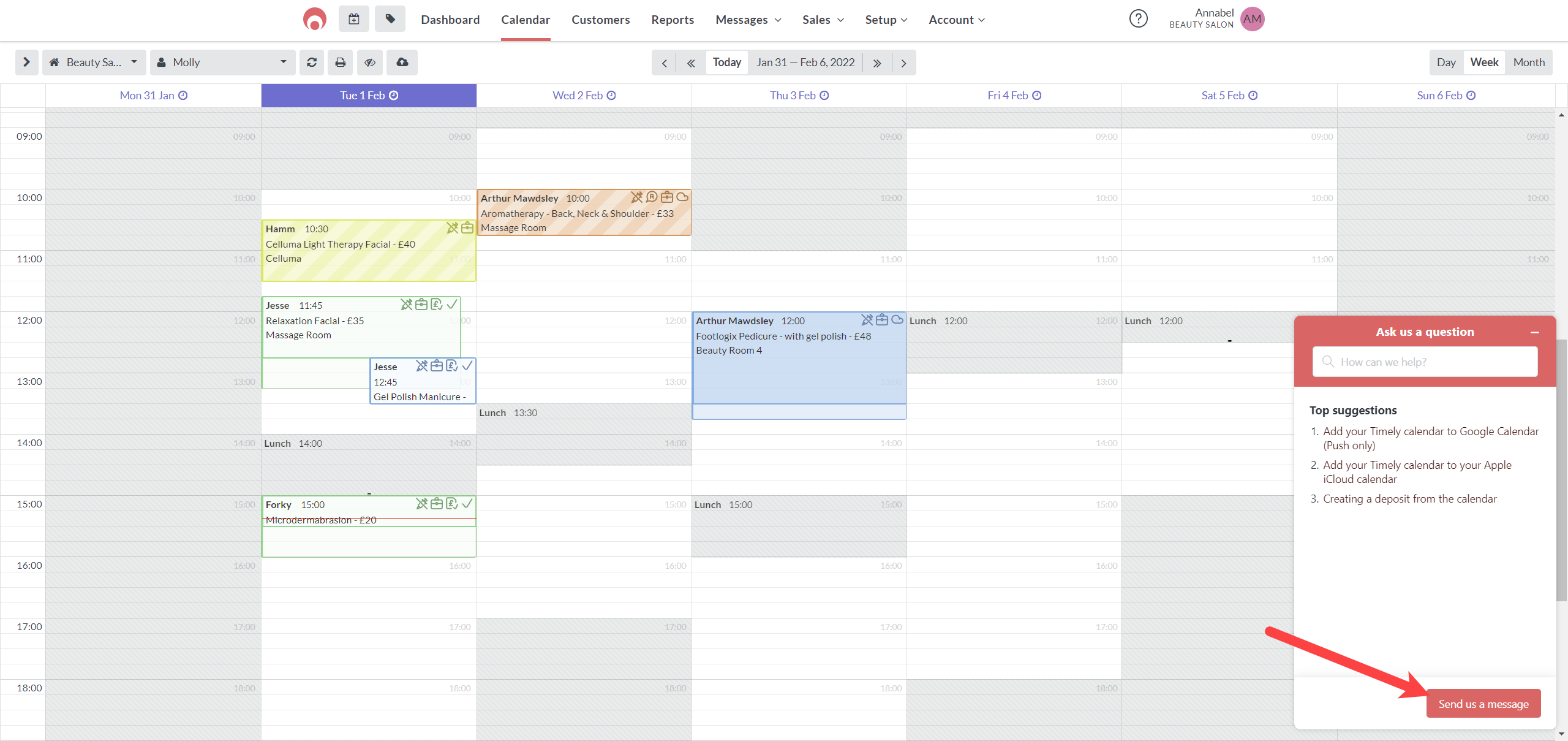 We'll automatically enter your name and email address at the top, so you can add a subject and then compose your message: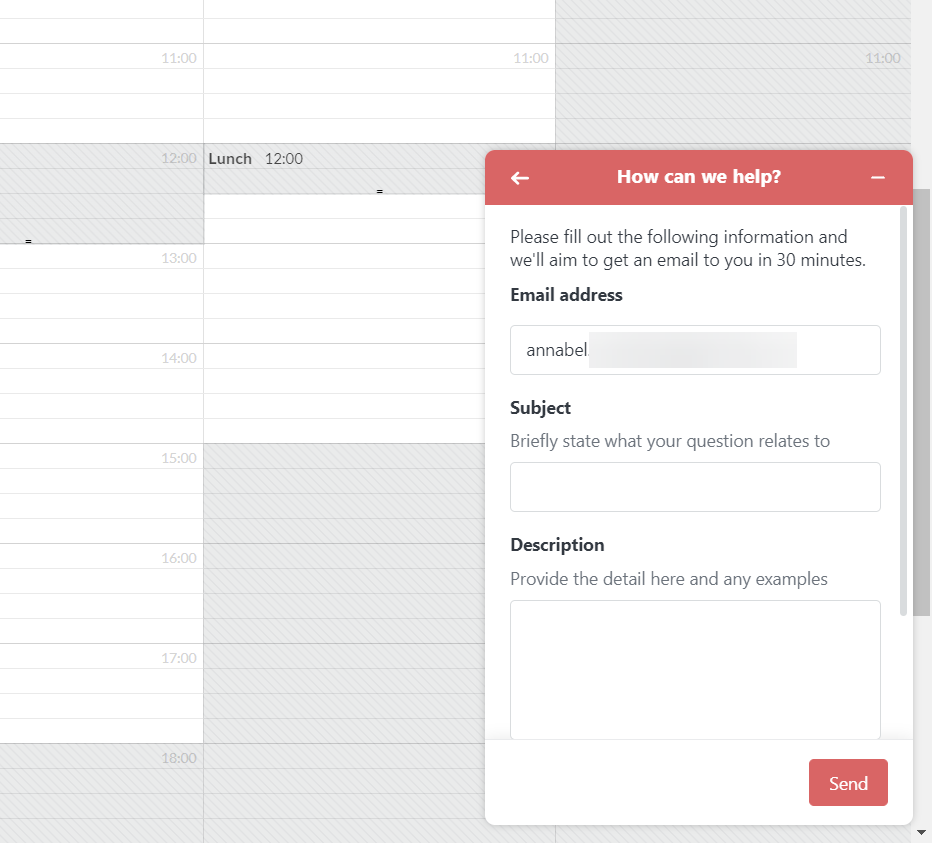 You can also attach a file, like a screenshot of your issue, or a relevant document if desired. Make sure to include as much information as possible and reference any specific customers or details you'd like us to take a look at.
When you're ready, click Send to fire it away. We will reply to your email address directly, so keep an eye on your inbox.
If you're not in front of the account or would like to send us a more details message with multiple files, you can also send us an email to [email protected].
Self-service help guides
Speaking of guides...we have over 200+ help guides with step-by-step instructions to answer almost every question you can imagine.
If you have any burning questions or there's something you need a hand with, we recommend checking here first!
These guides all live at help.gettimely.com and you can access them 24/7 - if you're reading this, then you've already found it! Go ahead and bookmark that now ;-)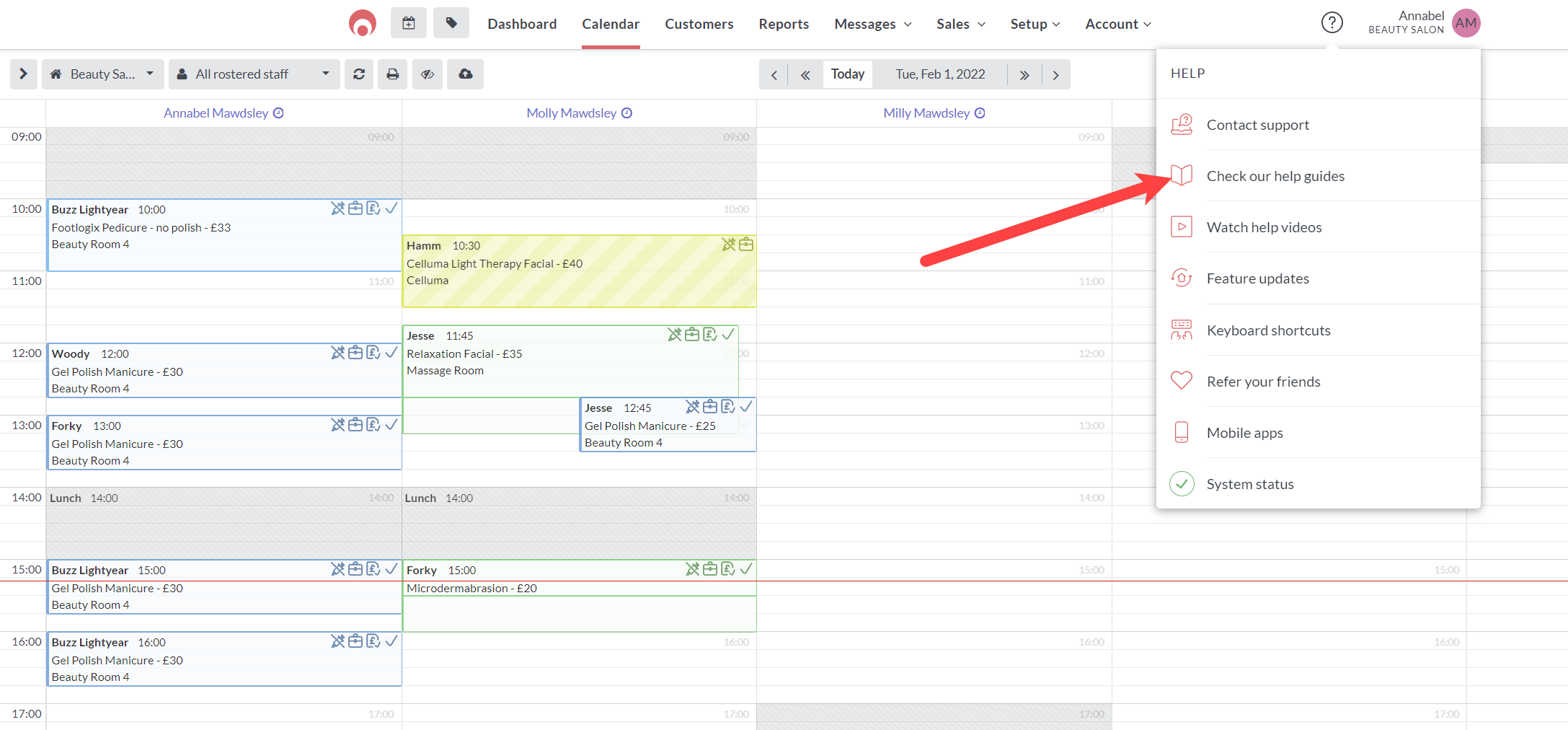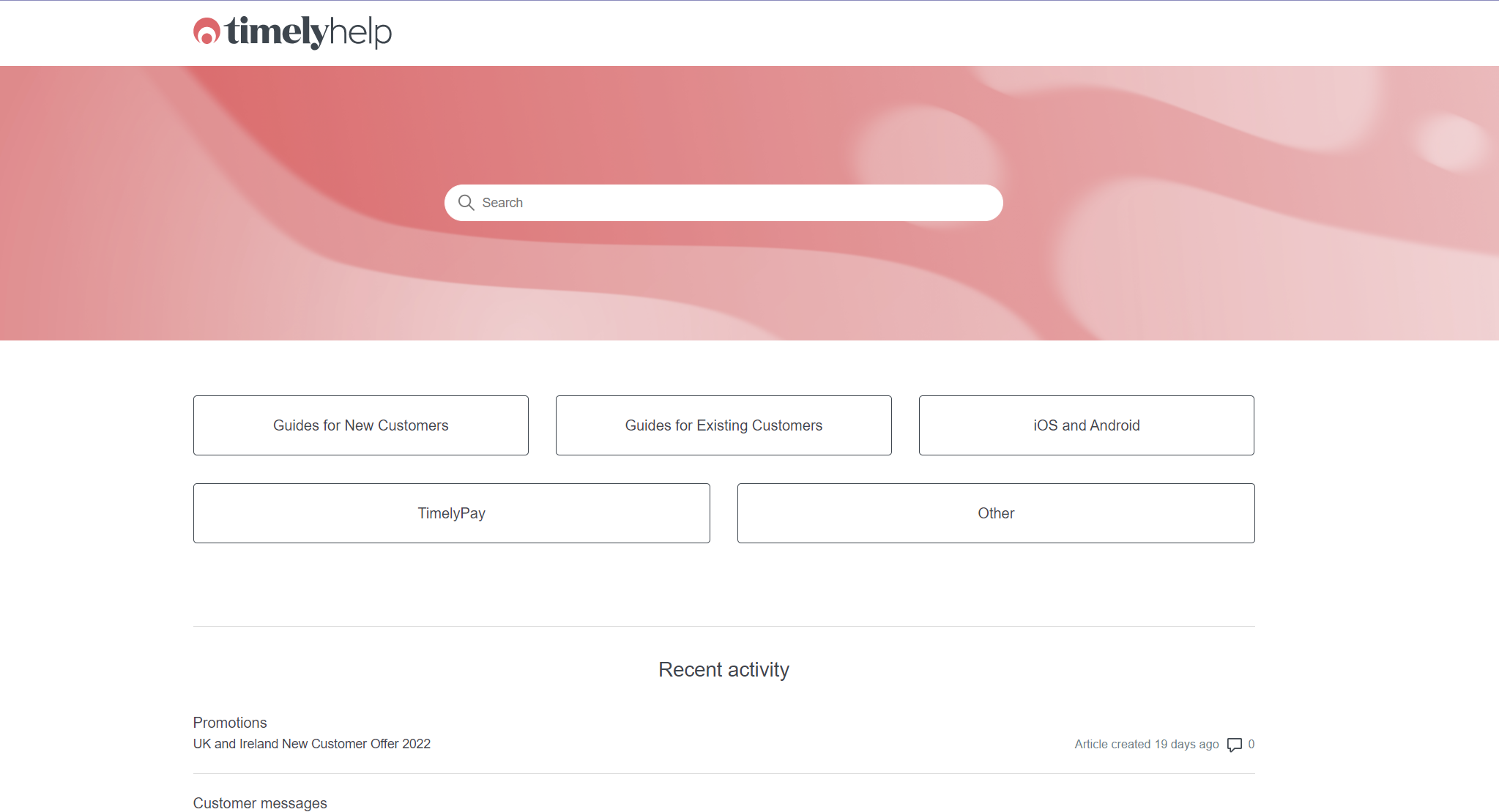 Watch our help videos
If you're more of a visual learner, can't stand reading, or would like a spirit guide to take you through your setup, then you can tune in to Timely TV.
We're always working on a video series about a new or exciting feature, or some tips for making the most out of your Timely account.
You can find Timely TV on our website over here: gettimely.com/support/tv
Or by heading to Help > Watch help videos from within your account: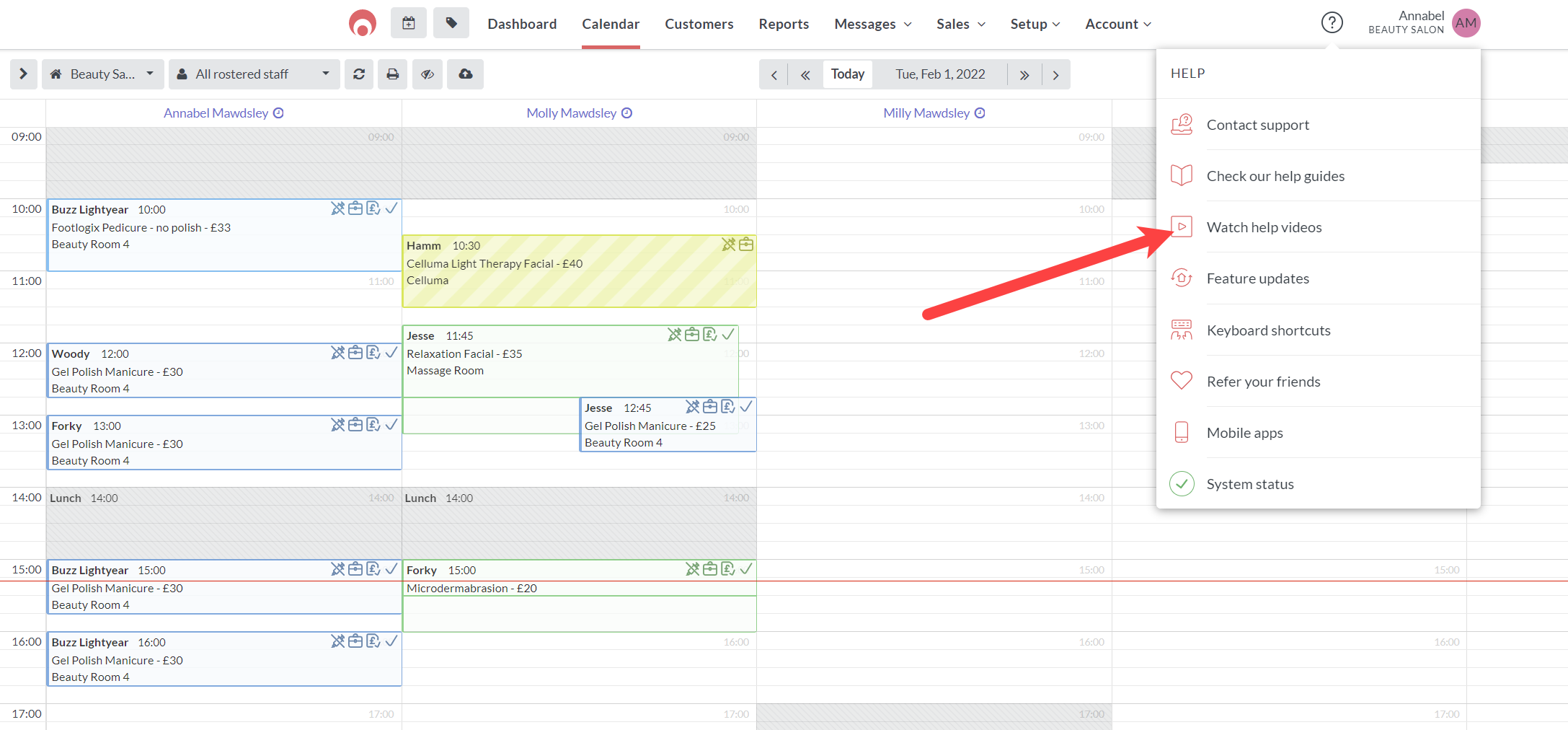 Email support
If you do spot something amiss in your account, or things aren't working as expected, then we'd love to hear from you - we want to make sure you're having the best Timely experience possible and squashing bugs is one of our favourite past times.
The same goes if you haven't found an answer to your question in our in our guides, or would like to discuss something further then the wonderful Timely support team are here to help!
We provide mostly email and online support and it is the best way for us to provide you with efficient and effective support. This also allows us time to investigate or troubleshoot issues, familiarise ourselves with your setup and escalate any issues accordingly.
Our email support is fast, friendly (if we do say so ourselves) and 100% free. So you'll get a reply from us super quick.
If you're in your trial period: [email protected]

If you're up and running and need a hand: [email protected]

Got a question about your monthly bill: [email protected]
Our inbox is monitored for urgent requests and we will prioritise any emails in the event that you are locked out of your account, if your performance is being impacted, or you are unable to do your everyday business.
Scheduled Phone support
We will attempt to resolve any issues as soon as possible via email, but if you have complex questions that need to be discussed further or have difficulty with written communication, then you can request a scheduled call.
You can find the call request on our website: gettimely.com/contact or, by sending us an email at [email protected].
We'll be in touch via email to coordinate a time that suits. This gives us the opportunity to familiarise ourselves with your account and makes sure we don't end up in a game of phone tag - your time is precious!
Often questions can be answered via email or from our documentation, which are easier shared via email. So don't be surprised if we include that information in our reply. That way, you don't have to wait by the phone and can get back to business instead.