As a Timely business, you want to make your VIPs feel special. By marking a service as a service that only your VIPs can book you can offer them their very own service menu that is available for them to book online.

This guide will cover:
How to use and communicate VIP Services to your clients
You may want to offer them a discounted rate for these services or it might be a special upgrade for your special clients. Here you can see the same service listed here as a VIP service with a different price in the Services section: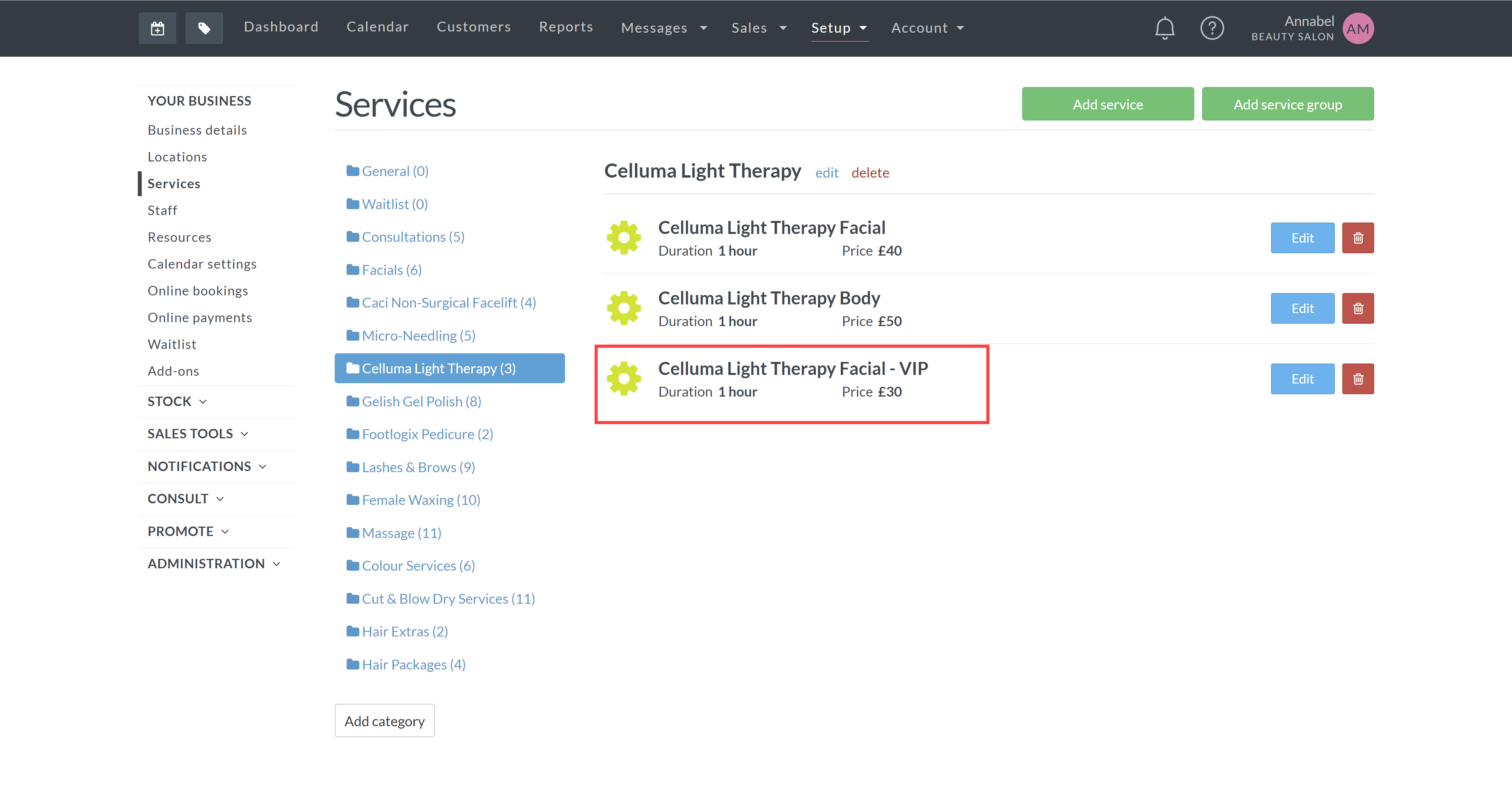 When a VIP client is logged in and using your online booking they will be able to see the VIP service's available to them as well as the non VIP services. This can help them to see how much they are saving: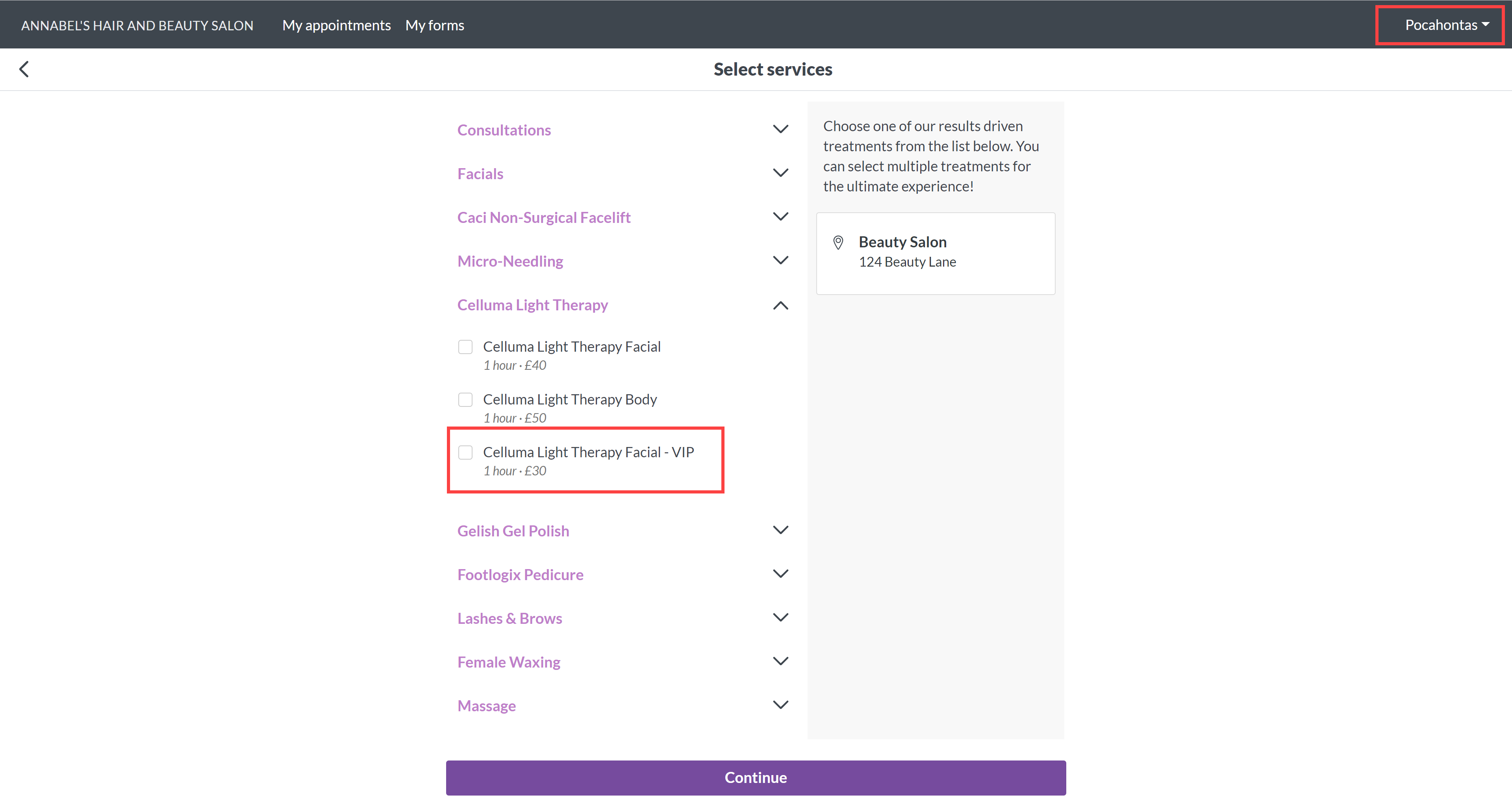 If a client is not logged in or is not a VIP they will not be able to see these services: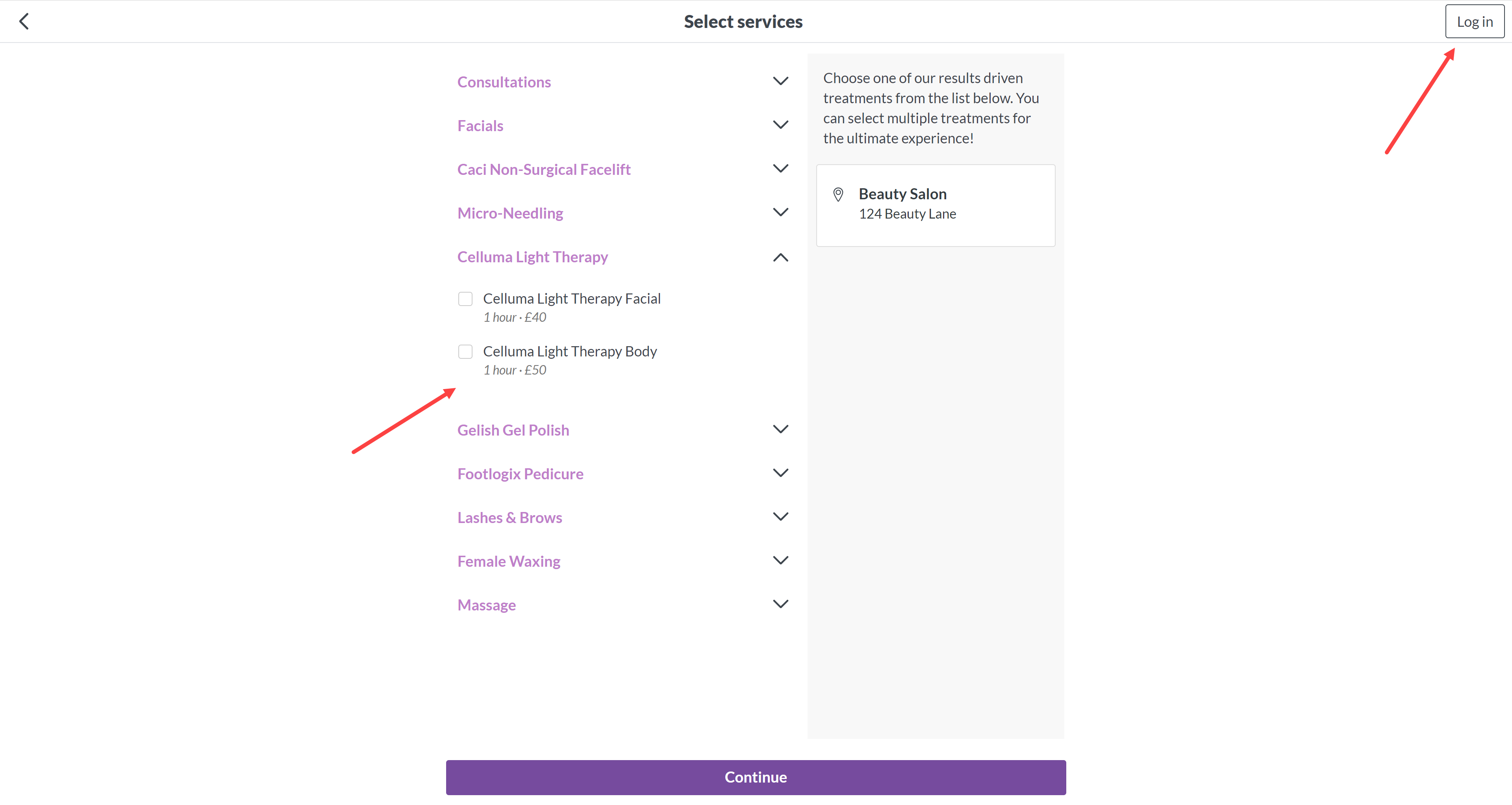 To make the best use of this feature you will need to mark your clients as VIPs which will cover further down this page. You will also need to explain to your VIP clients that they will need to login to your online booking to be able to see this.

We would recommend sending an SMS or email to your all VIP clients letting them know that they are VIPs and how they can book their very own services, include a link to your online booking login page so they can login and book straight away.

You can easily send an SMS campaign to all your VIPs using Timely, this guide will show you how
How to set up a VIP service
Go to "services" under the Your Business section in Setup

To add a new service click "Add Service". To edit an existing service click "edit" on the service you wish to change

Fill in the service details, you can choose to make the price, duration and staff that can perform the service different than that of your normal service specifically for your VIP clients

Make sure to tick the option "only VIP customers can book service"

Click save
How to mark a client as a VIP
Go to "customers"
Search for the client you wish to mark as a VIP and click "edit" or click "add customer"
Fill in the customer's details and then click More Info
Under the More Info tab click "is VIP" and then click save
Additional Information: VIPs can see all services - normal and VIP - unless you tick the option "Hide non-VIP services from VIP clients" under the Online Bookings settings
Restrictions and Limitations
It is

not possible

to mark service groups as VIP only, this currently only works with standard services at the moment.

VIPs

must

be logged in to see services. This means you will need to communicate with all of your clients that they need to login to access this.

The VIP services feature is only available on our

Innovate

plan.

VIP services have been designed to restrict access to certain services. Marking every service as VIP may result in a poor experience for non-VIPs discovering your website.

Please note: when Adding an appointment or Completing a sale in store, staff will be able to assign VIP services to any client, not just VIP clients.