When your client's appointment is complete, it's time to check them out. When the client has come in for a packaged service, this is still the case and you'll need to go through the checkout process to redeem their package.
Redeeming for a booked-in packaged service
To redeem a package by checking the client out:
Click the appointment and then click 'Checkout' as below:




Once you're on the checkout screen, you'll see the package has been redeemed against the packaged service that was booked in:




Add anything else you need to the sale (e.g. products), and when you're done click 'Checkout'
Removing a redemption
You may need to remove a redemption from the sale - simply click 'Remove' and the service will revert to a full-priced service.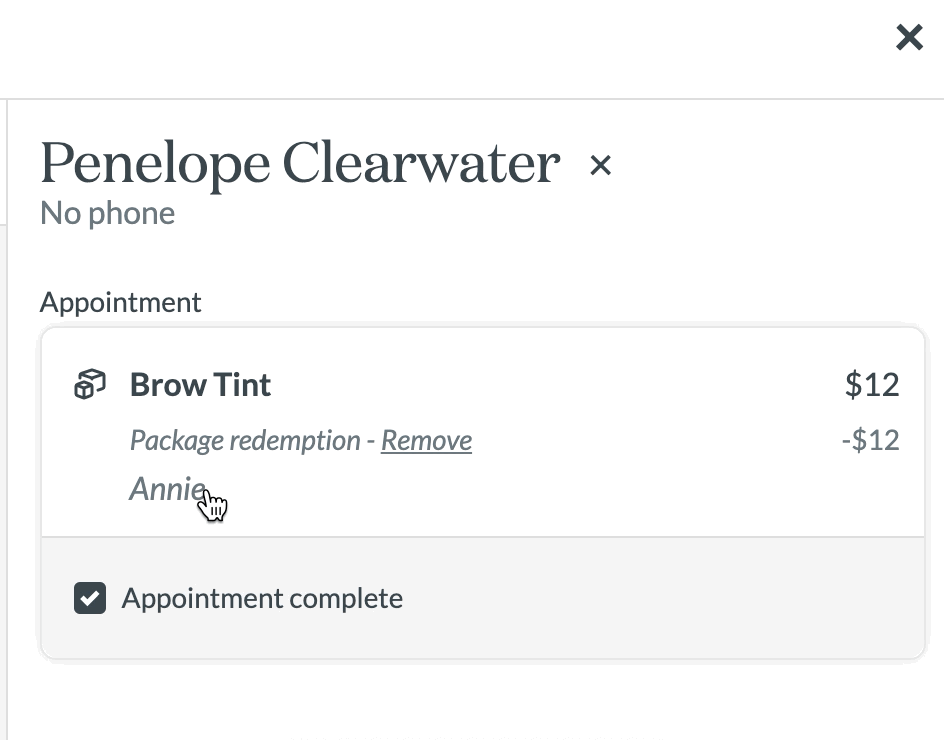 Redeeming for a non-packaged service
If your client was booked in for a regular service, and you now want to redeem a package, you can easily do this from the checkout screen.
Click Checkout on the appointment to launch the checkout flow
Click Redeem package to redeem. The oldest package will be redeemed first (i.e. the one closest to expiry). You can also choose to complete the appointment by checking the 'Appointment complete' box.