In this section, we'll guide you through how to record payments and sell products, gift vouchers, and packages. We will cover:
Recording payments
Sales settings
To get you ready to take payments we're going to look at setting up your sales. First head to "Setup" and then click on "Sales Settings" under Sales Tools. You'll see some settings are already completed for you and you can change/edit them if you choose to. There are a couple of parts that we want to make sure you are aware of.
Taxes
Under this section you can set your tax code, this will vary depending on your specific country. You'll notice we've automatically set it up for you, but you can change this to whatever amount you need it to be; for example if you don't need to charge tax, change the name of the tax to None and change the amount to 0.
Important information: If you are in the UK and not VAT registered you do not need to charge VAT on your gift vouchers so we recommend changing this to "0" too while you are here.
Payment types
We have already set you up with some payment types such as credit card and cash but you can add your own payment types for example, bank transfer or EFTPOS.
Additional Information: You can add any payment instructions/notes to your invoice too - this might be your payment details
Set this up in Timely: Setup Sales settings
Checking clients out
Now that your invoices are all setup and ready, let's look at how to take payments from clients.
Appointments - From the calendar simply click on the booking and click "checkout" here you can add any extras to the sale. You can even rebook their appointment at this stage too.
Products and gift vouchers - Simply click the sale tag in the top left hand corner of the screen and select whichever it is you want to take payment for
Redemptions - Once you are at the "Sale" page you will see a few different icons, these are things you can redeem against the sale. This guide will help you work out what they are. Deposits will automatically be applied
Packages - If your client has a package they would like to redeem you will need to click on the appointment and then click "completed", once you have applied these you can then checkout the sale as normal, adding any products or other services if needed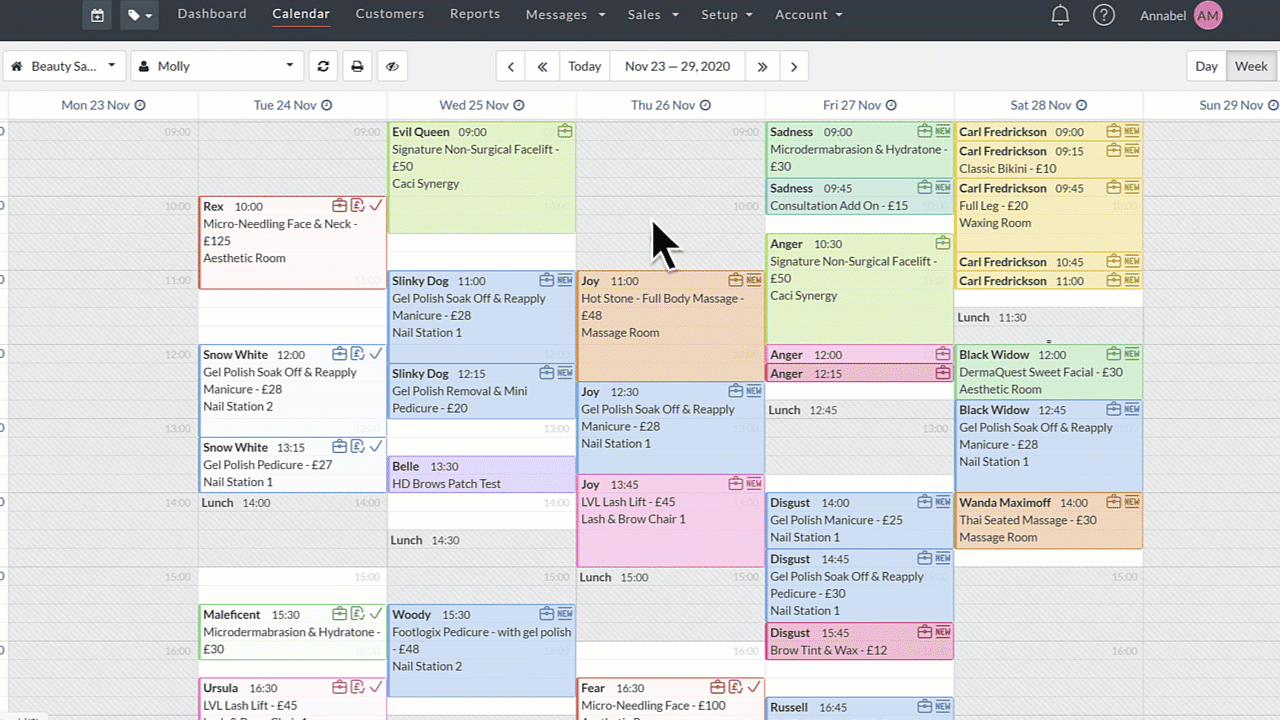 Refunds
If you should need to process a refund simply head to the invoice of the sale you want to refund and hit issue refund. If you have taken the payment using TimelyPay you will not need to do anything else! If you have used any other payment method, such as Zettle, Stripe, PayPal etc, you will need to also process this refund with them as well.
Additional Information Tips:

If you need to change the treatment that the client has had you need to edit this before you checkout the appointment
If you make a mistake you can edit your invoice
Set this up in Timely: Sales > View invoices
Selling gift vouchers

With Timely gift vouchers you have the option to sell custom amount or fixed amount vouchers. To get these set up go to Setup and then select Gift Vouchers under Sales Tools. Once here you will see that you can control all of your gift voucher settings. This guide will help you to get set up:
Getting started with Timely Gift Vouchers
Additional Information: Don't worry about the Online Payments part just yet we'll get that set up later
Using Timely's pre-made vouchers
If you don't have your own gift vouchers you can use Timely pre made gift vouchers. You can email them directly to either the recipient or the client for them to print at home. You can create your gift vouchers however you prefer
Using your own vouchers
If you would like to give your clients one of your own printed vouchers while using Timely you can! All you need to do is process your voucher payment as normal and pop the generated code on your own voucher!
Additional Information:

Gift vouchers are not classed as a "sale" until they have been redeemed, this is because until that point they are classed as a liability against your business - a bit like an IOU
If your client wants to purchase a gift voucher at the same time as paying for their appointment, go to the sales tag and get the voucher ready first, then add the services using the +Other Appts button
Set this up in Timely: Setup Gift vouchers
For more information see our help guide: Gift vouchers
Selling packages

Timely packages are designed for selling services in bulk, to customers at whatever price you like, they are great for things like courses of treatments such as 6 facials at a discounted rate.
Setting up packages
To get these set up go to "Setup" and select "Packages" from the "Sales Tools" menu and click "Add package". Once you are here start adding your package details. You have the option of adding a specific service/s or any service, and limit by the amount of visits (best for specific treatments) or mins/hours (best for timed services like LED)
Redeeming packages
When you are ready to redeem a service from a package you can do this directly from the calendar, by clicking on the appointment and clicking "completed". This will bring up a box containing the package options where you can select multiple services if the client has packages available. You then continue the checkout process as normal.
If your client does not attend their appointment, and they have a package available on their account, when you click "did not show" you will be given the option to redeem the service off their course.
Additional Information:

Packages cannot be booked online as part of a package. If you take deposits for online bookings be aware you may want to ask your client to book directly so they don't pay twice
You cannot link products to package but can include in price and then manually adjust stock levels for that product when the package is purchased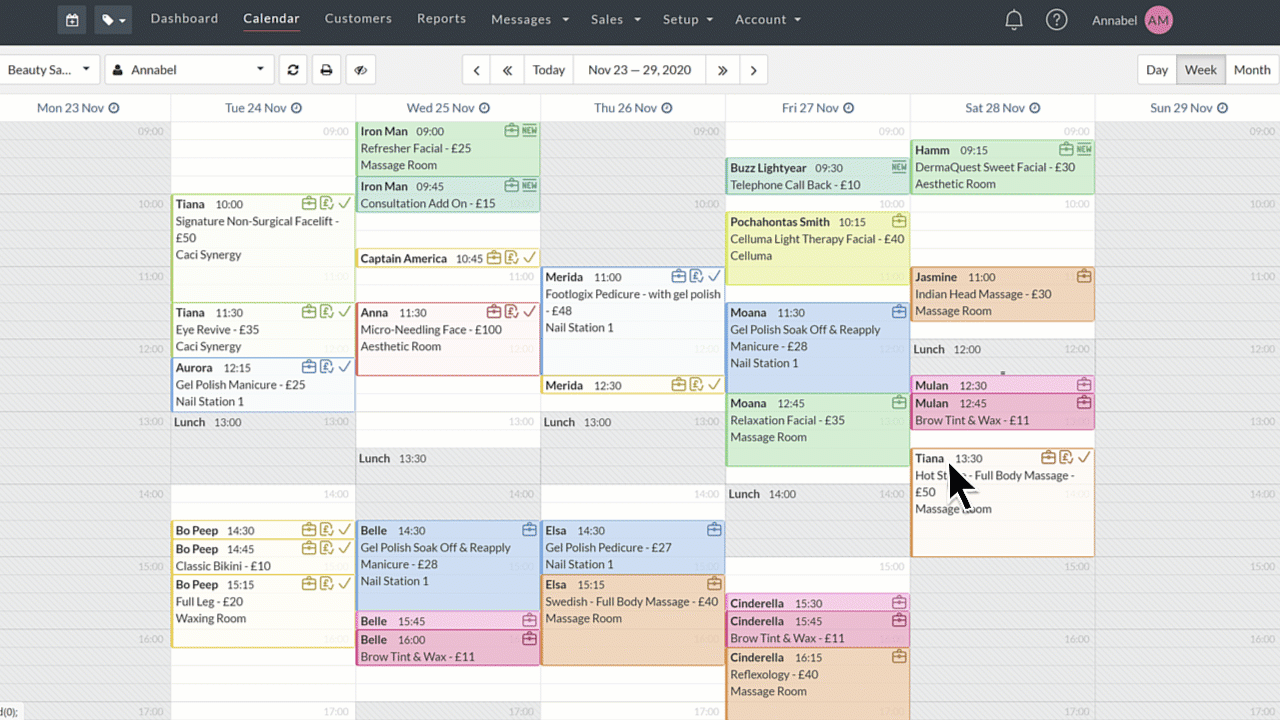 Set this up in Timely: Setup > Packages
For more information see our help guide: Packages
Using discounts

Discounts are great for special offers or VIPs, and can be used on a single service/product or can be used on the whole bill. You can create as many discounts as you want or need to, and set them either as a percentage or a specific value discount.
Head to "Setup", then "Sales Tools" and "Discounts" you'll see we've already set you up with a discount. To set up a new discount click "Add discount" and enter the discount details.
Set this up in Timely: Setup > Discounts
For more information see our help guides:
Online payments

Whether you want to take online deposits or take payments for products online you will need a payment gateway.
TimelyPay
TimelyPay is Timely's very own payment gateway which allows you to take payments from clients through online bookings, gift vouchers and online invoices, but also has extra functionality such as card capture and cardless check out! Not to mention that it's got some of the best rates available. For more information see: TimelyPay Features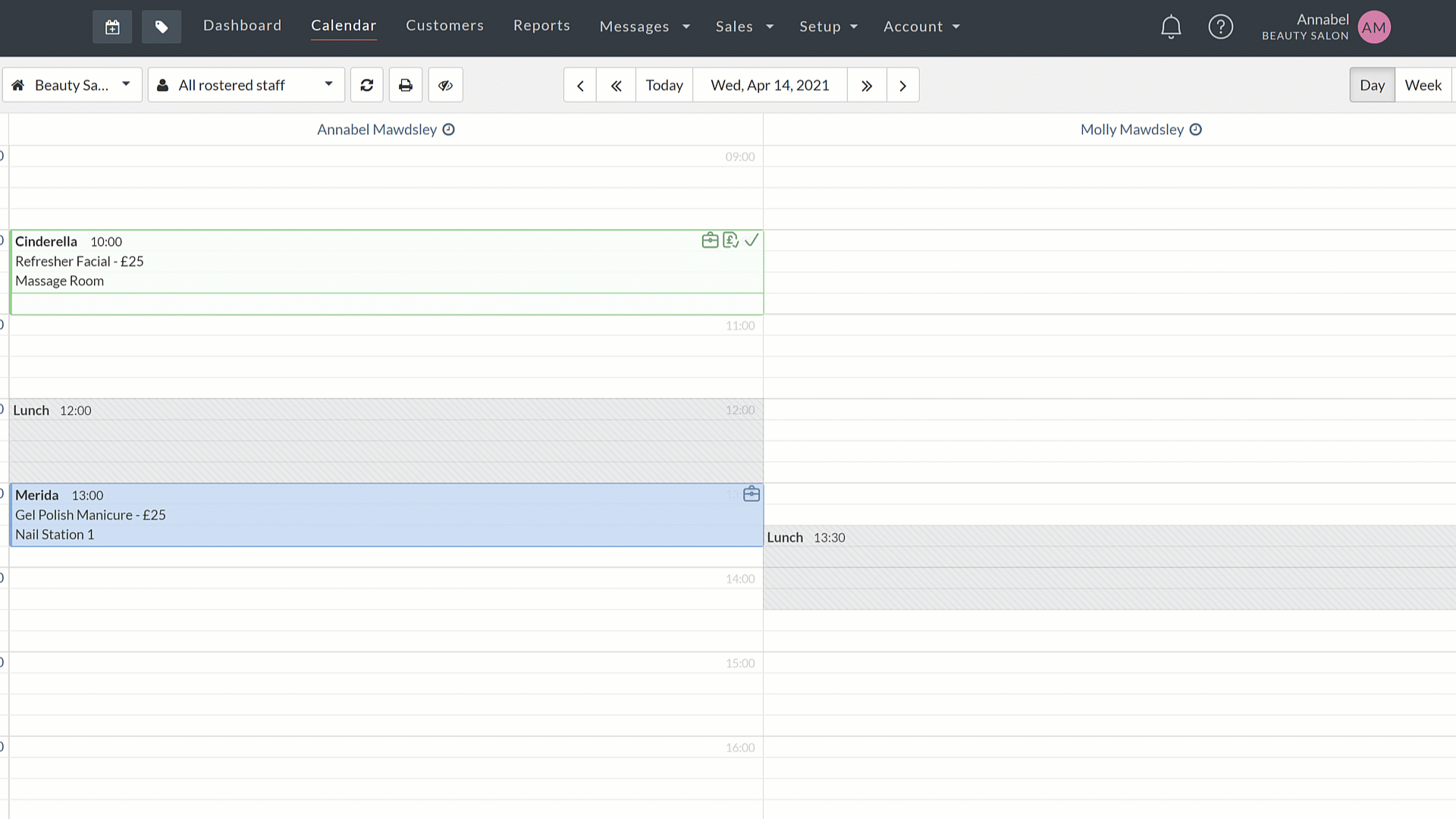 You can get TimelyPay setup in under 10 minutes! To get started with TimelyPay head to "Setup" and click "Add Ons'' under "Your Business" and click Setup TimelyPay then enter your details and you're all set!
Set this up in Timely: Setup > Add-ons
For more information see our help guide: TimelyPay FAQs
PayPal & Stripe
If you're not able to use TimelyPay yet you may want to use Stripe or PayPal to take your online payments. Setting this up is also super easy, each payment gateway has a slightly different setup process, and you will need to have an existing account with the payment gateway provider before you can connect it to Timely
Once you've got your account with your chosen payment gateway provider setup click on Other Gateways and click "Activate". You'll then be prompted to connect your account to Timely, once that's done, you're all set!
Additional Information: You can also use Authorize.net, EWay, Windcave, or Pin Payments depending on your location
Set this up in Timely: Setup > Add-ons
For more information see our help guide: How to set up your payment gateway
Integrated payments
Card Machines
Timely also has ways that you can integrate other payment providers to take your payments, such as your iZettle or Square card machine through the iPad app. For more information see our Hardware Section section.
Set this up in Timely: Setup > Sales settings
Buy Now Pay Later
Depending on where you are located you may be able to add either LayBuy or AfterPay to offer your clients the choice of buying now and paying later. This can be super helpful if you want to make a sale but cost is holding them back.
Buy now, pay later services work by spreading out your client's payment into equal instalments, over a number of weeks while you still have the full amount straight away. Afterpay and Laybuy will manage the payments at their end, so it's risk-free revenue for you!
Both are fully integrated into Timely, which means you can use them on any device that you use Timely on, like your computer, tablet, iPhone or Android phone!
If you'd like to get started with LayBuy or AfterPay click here:
If you already have an account set this up in Timely: Setup > Sales settings
For more information see our help guides: